Posted by Kan / DMV
« Dubai Street Museum » Project, Dubai (UAE)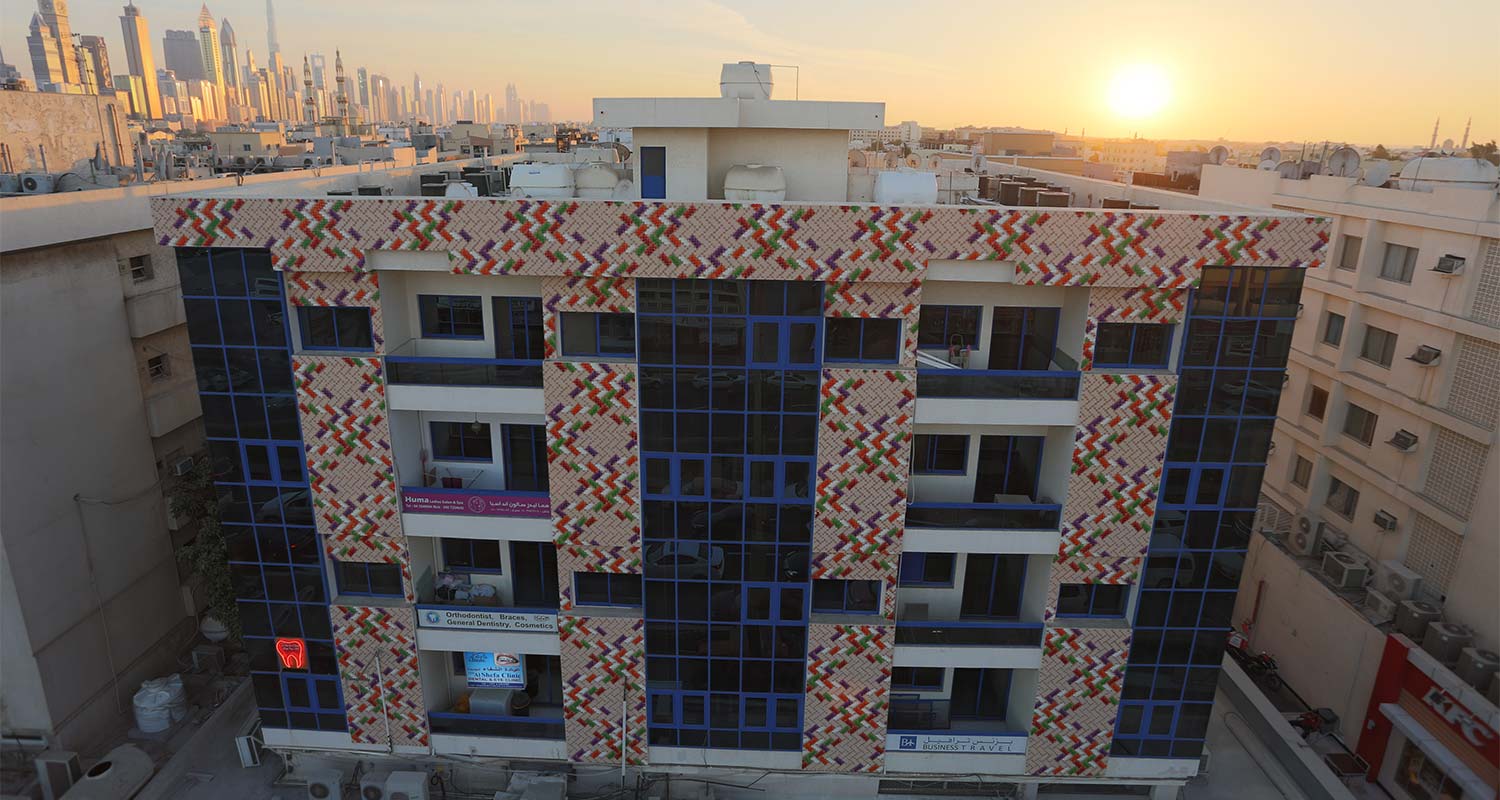 The Dubai Street Museum project took place on 2nd Of December Street in Satwa. Over 16 International and Emirati artists were participating in this unique event. The Dubai Street Museum project which is curated by Rom Levy and Sanaz Askari have seen international and local artists working together to create distinctive public artworks across the emirate. The project aims to transform Dubai into an open-air museum, and promote aesthetic excellence and innovation.
The artists line-up is 1010, Ashwaq Abdulla, Julia Volchkova, Case Ma'Claim, Kan/DMV, Seth GlobePainter, Hua Tunan, Zepha1, Ernest Zacharevic, Inkman, Maisoon Al Saleh, Martin Whatson, l'Atlas, Hamdan Buti Al Shamsi, Nyhlo Neaks.
During 10 days I painted a pattern inspired by the emirate's wooven baskets.
@BRANDDUBAI #branddubai