Seen on Instagram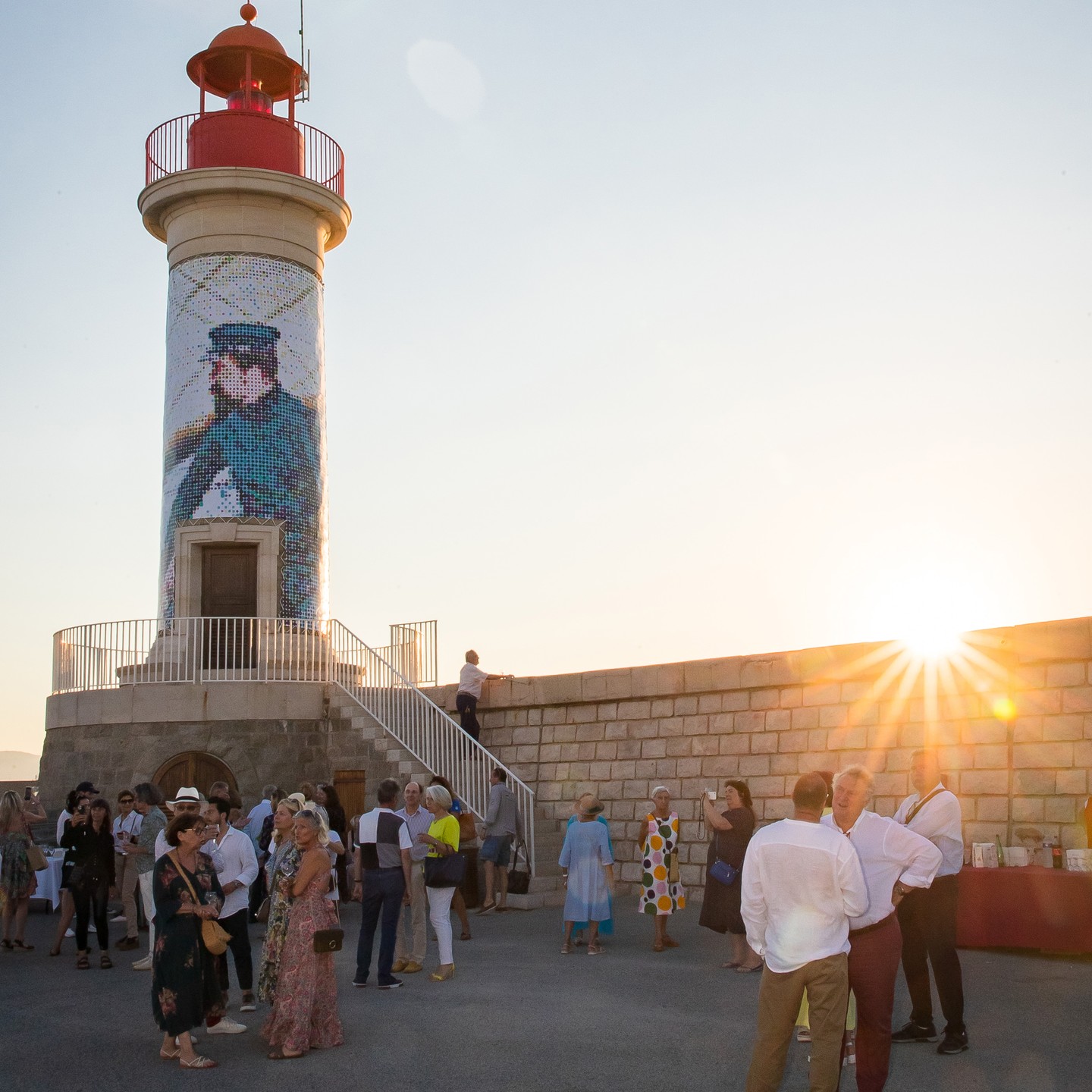 "Saint-Tropez Couleur Bleu" ( launched by Agnès Bouquet, @agnesbouquet ) & the city of Saint-Tropez are celebrating the 130th anniversary of the arrival of @paul.signac in @villesainttropez.Curated by the Art historian Cyrille Gouyette @cyrillegouyette, @kan_dmv_street_pointillist created a portrait of Paul Signac inspired by a painting made by Paul's friend Théo Van Rysselberghe in 1896 ( « En mer, portrait de Paul Signac » ) Photos credit : Marc De Delley ( @marcdedelley )#sainttropez #sainttropezcouleurbleu #culture #patrimoine #environnement #paulsignac #pointillisme #pointillism #streetart #impressionxxl #portdesainttropez#art #yachting #boatlife #sailing #reproduction #masterpiece #artandsea #digitalart #uniqueart #thisissainttropez#kan #kandmv #kan_dmv_street_pointillist #damentalvaporz #streetpointillist #street_pointillist@agnesbouquet @maxime_eelsen @sainttropezcouleurbleu @kan_dmv_street_pointillist @villesainttropez @damentalvaporz

Kan/DMV, La Joconde de Marseille, 2022Œuvre coordonnée par Méta 2 dans le cadre du MauMA@kan_dmv_street_pointillistDimension : H8,5 x L.6,5 mLocalisation : 68 avenue Roger Salengro, 13003 MarseilleUn grand merci à @devisubox pour la timelapse, ainsi qu'aux partenaires du projet : @artisans_didees @marseillesolutions @fondationlogirem @groupe_omnium @apprentis_dauteuil @fondation.foujita @grandpalais_immersif @museelouvre#MauMA #Meta2 #streetart #artdanslacite #publicspace #art #participatif #inclusif #arturbain #artdanslaville #fresque #espacepublic #frenchmuralart #urbanart #mural #muralart #marseille #kan #kandmv #kan_dmv_street_pointillist #damentalvaporz @damentalvaporz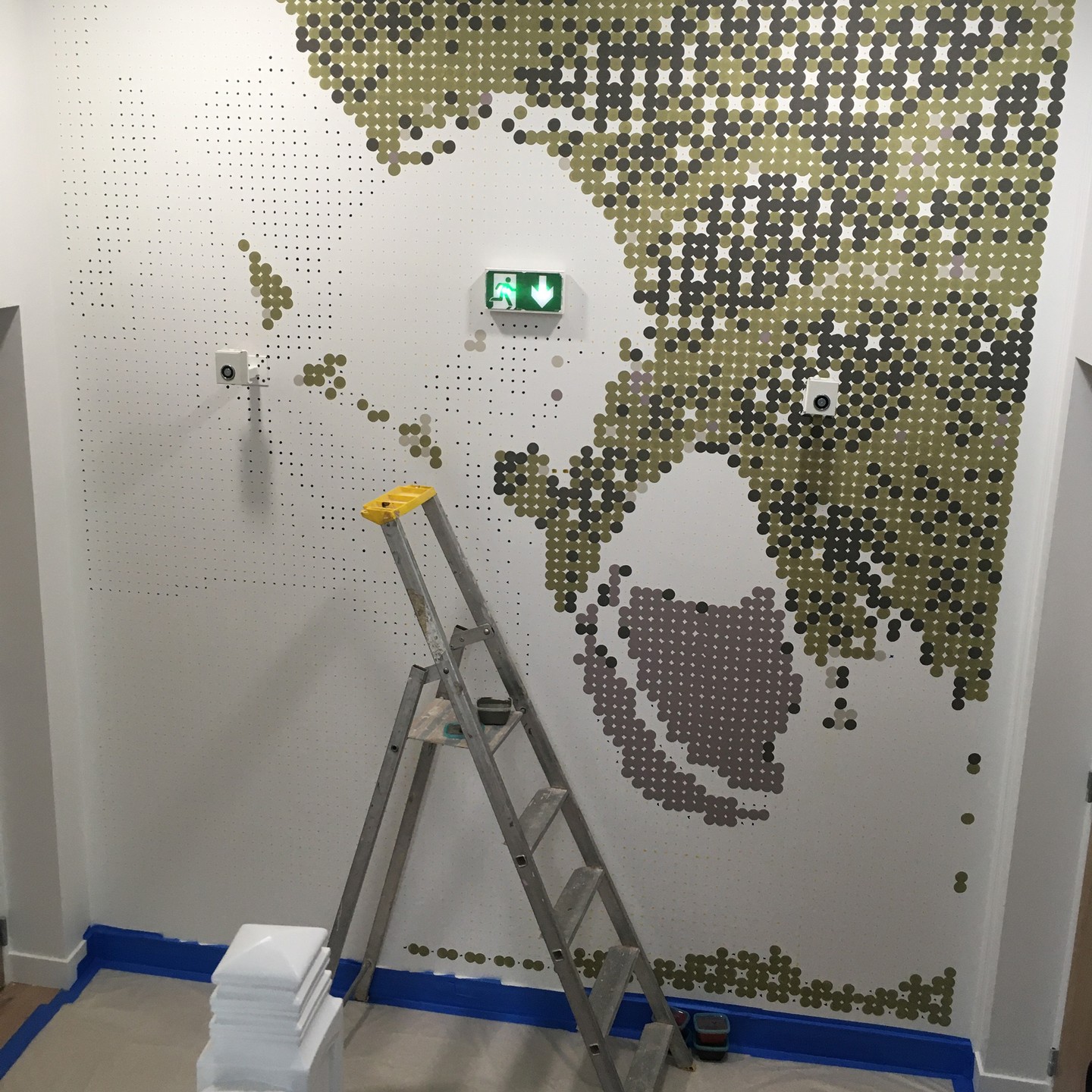 "Jungle Book" Mural / Chardin, Bilingual Preschool & Elementary School / 2021@ecolebilinguechardin @prazowskigallery#junglebook #mural #streetart #chardin#pointillism #pointillisme #dots #pixelart #pixel#streetpointillist #kan #kandmv #damentalvaporz @damentalvaporz📸 @nico.giquel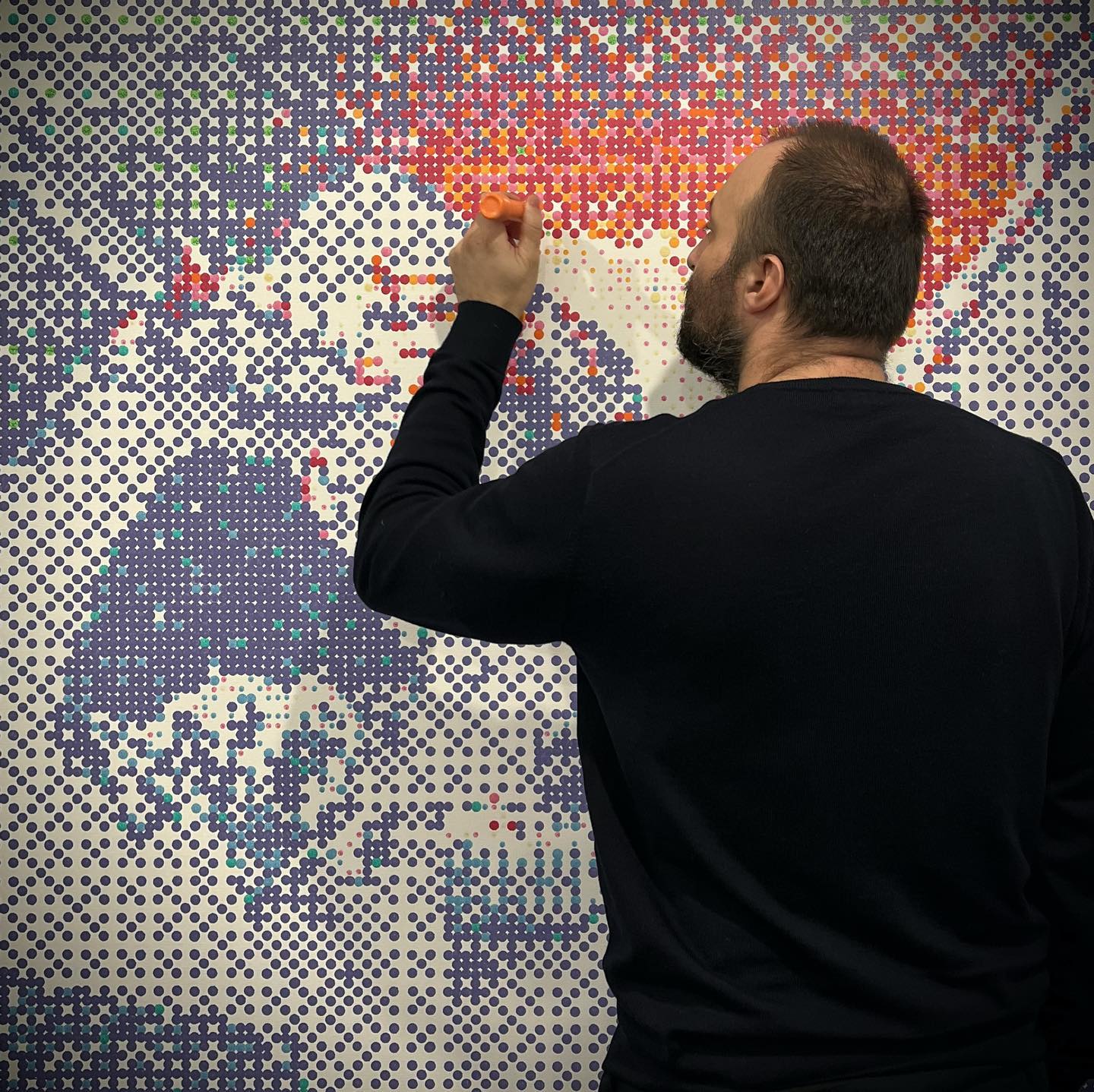 Work in progress… @philharmoniedeparis #hiphop360 @francoisgautret #wip #workinprogress #toutlemonde #hiphop #zulunation #kandmv #kan #damentalvaporz @damentalvaporz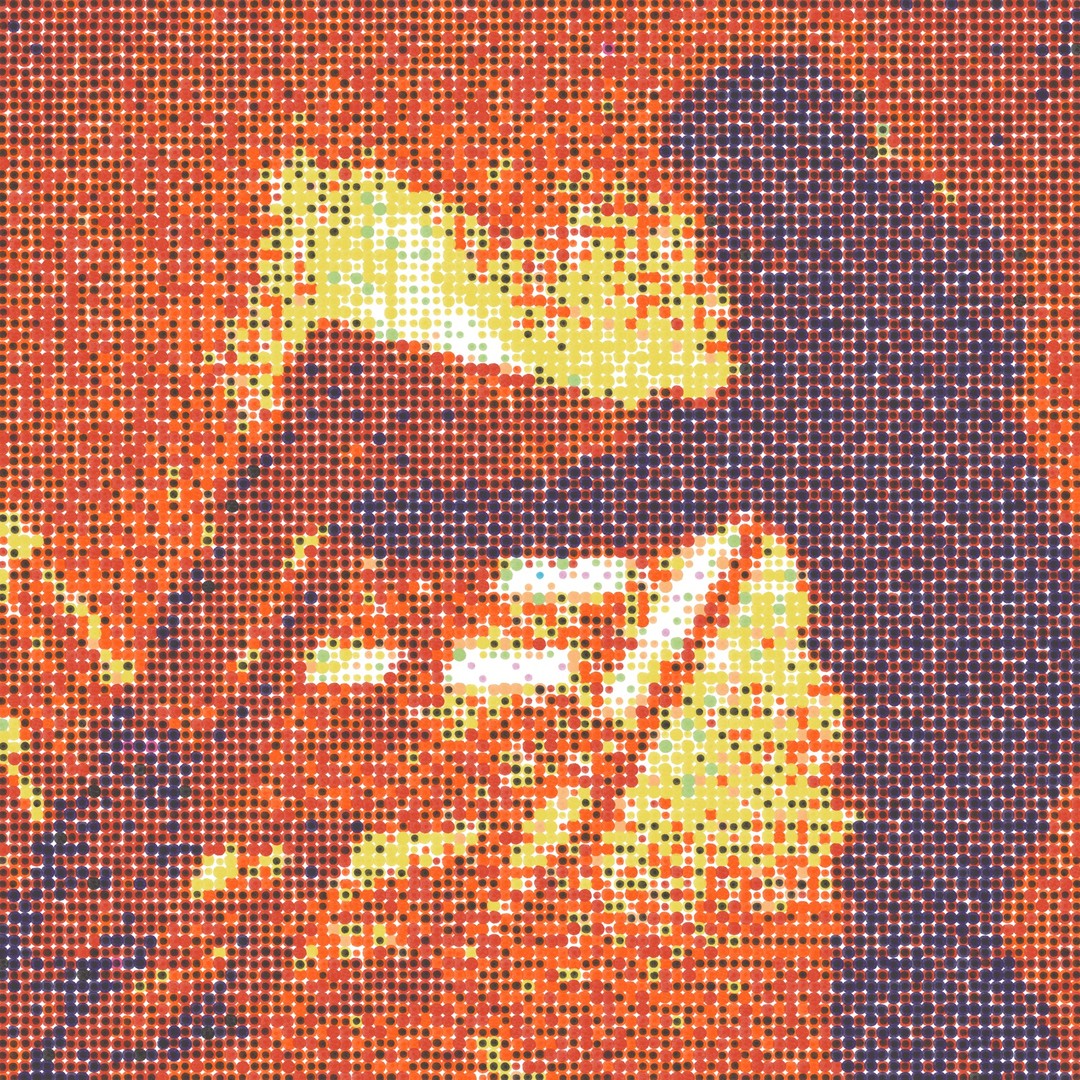 "Get things done" canvas / 24.982 hand-made dots / 2019#riots #rioter #revolution #fire#pointillism #pointillisme #dots #pixelart #pixel#streetpointillist #kan #kandmv #damentalvaporz @damentalvaporz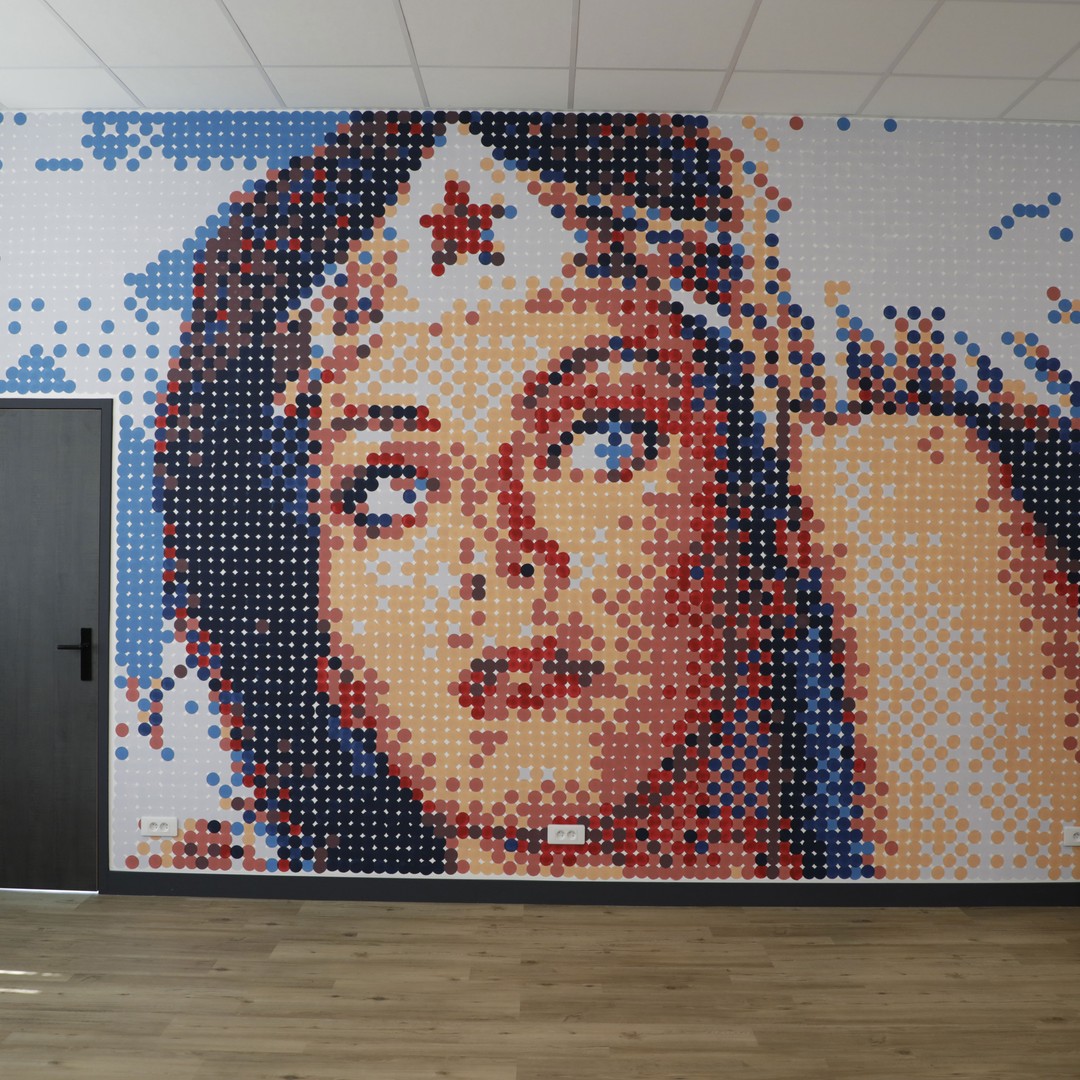 When in Montpellier… wall painted at @ecolebrassart Montpellier–> Wonder Woman !Special thanks to @prazowskigalleryBig up to the other artists who painted there too ;)#efap #icart #efj #brassart#wonderwoman75 #wonderwoman #dianaprince#pointillism #pointillisme #dots #pixelart #pixel#streetpointillist #kan #kandmv #damentalvaporz @damentalvaporz📸 @nico.giquel

Studio time !After all those walls painted it's great to be back in the studio ;)#studiotime #wip #canvas #beach #pointillism #pointillisme #pointillist #streetart #kandmv #damentalvaporz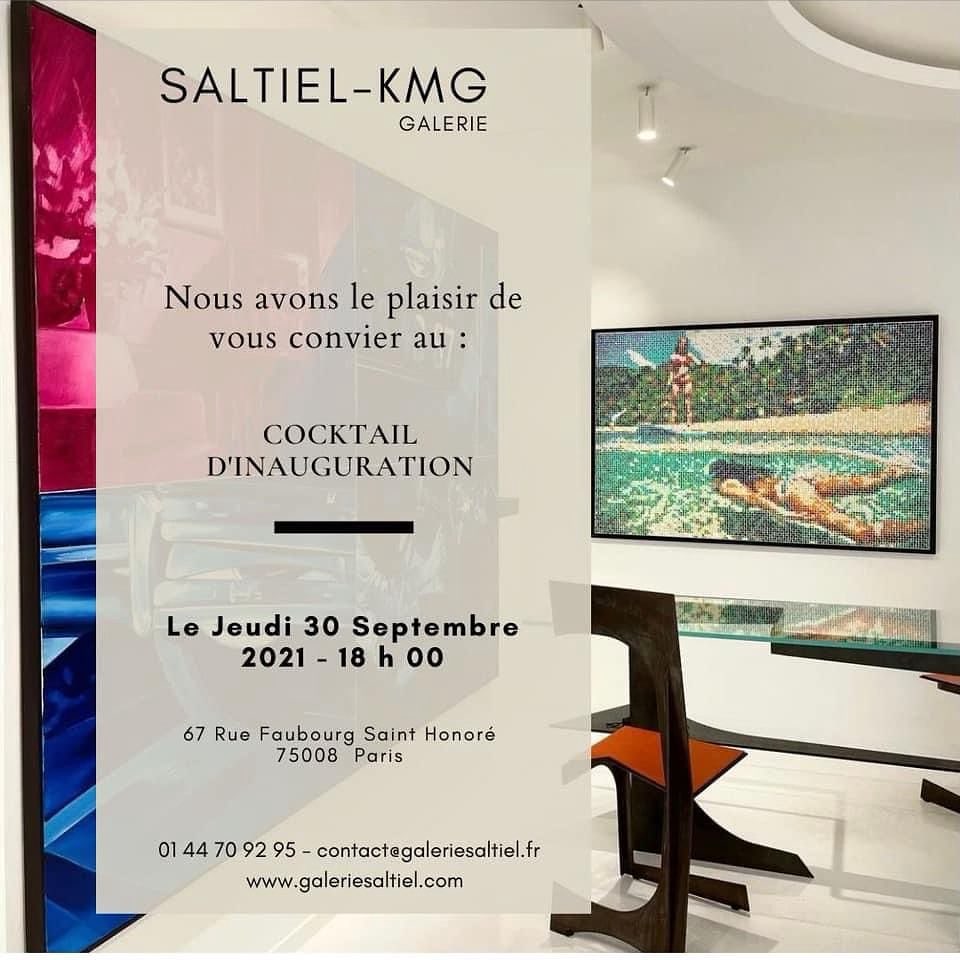 The grand opening is tomorrow.If you are in Paris you have to come visit the new Gallery space in Rue Faubourg Saint-HonoréCongrats Galerie Saltiel- KMG ( @galeriesaltiel ) !"Summer At His Best" Canvas ( 97 x 146 cm, 21.189 Handmade dots ) | Kan | 2020#galeriesaltiel #galeriesaltielkmg #streetart #painting #contemporaryart #streetartofficial #publicart #mural #streetart #graffiti #streetarteveryday #instagraffiti #urbancontemporary #streetart_official #urbanart #kandmv #kan #damentalvaporz @damentalvaporz #pointillism #pointillist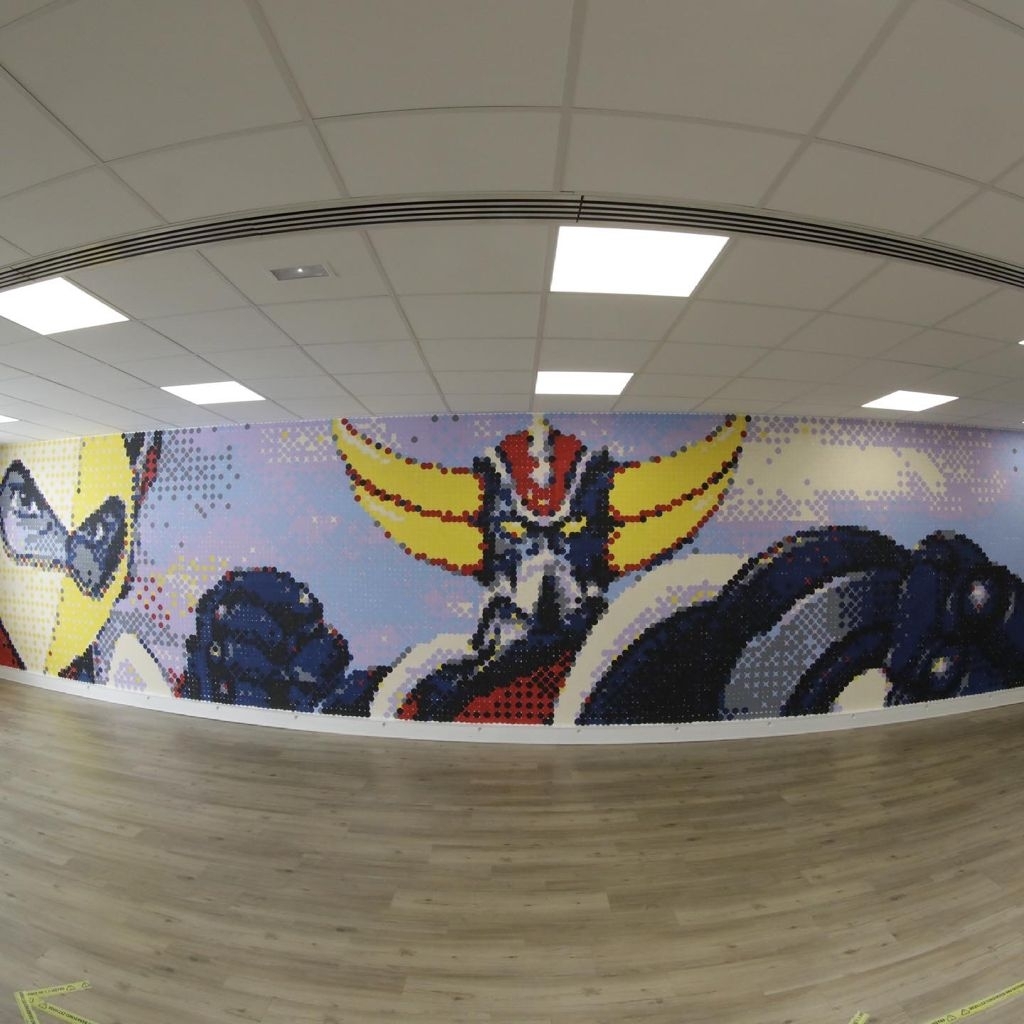 Back in pictures on the Lyonnaise adventure… 11 meters long wall painted at @ecolebrassart Lyon–> Goldorak go !Special thanks to @prazowskigallery#efap #icart #efj #brassart#goldorak #Grandizer #Grendizer#streetpointillist #kandmv #damentalvaporz📸 @nico.giquel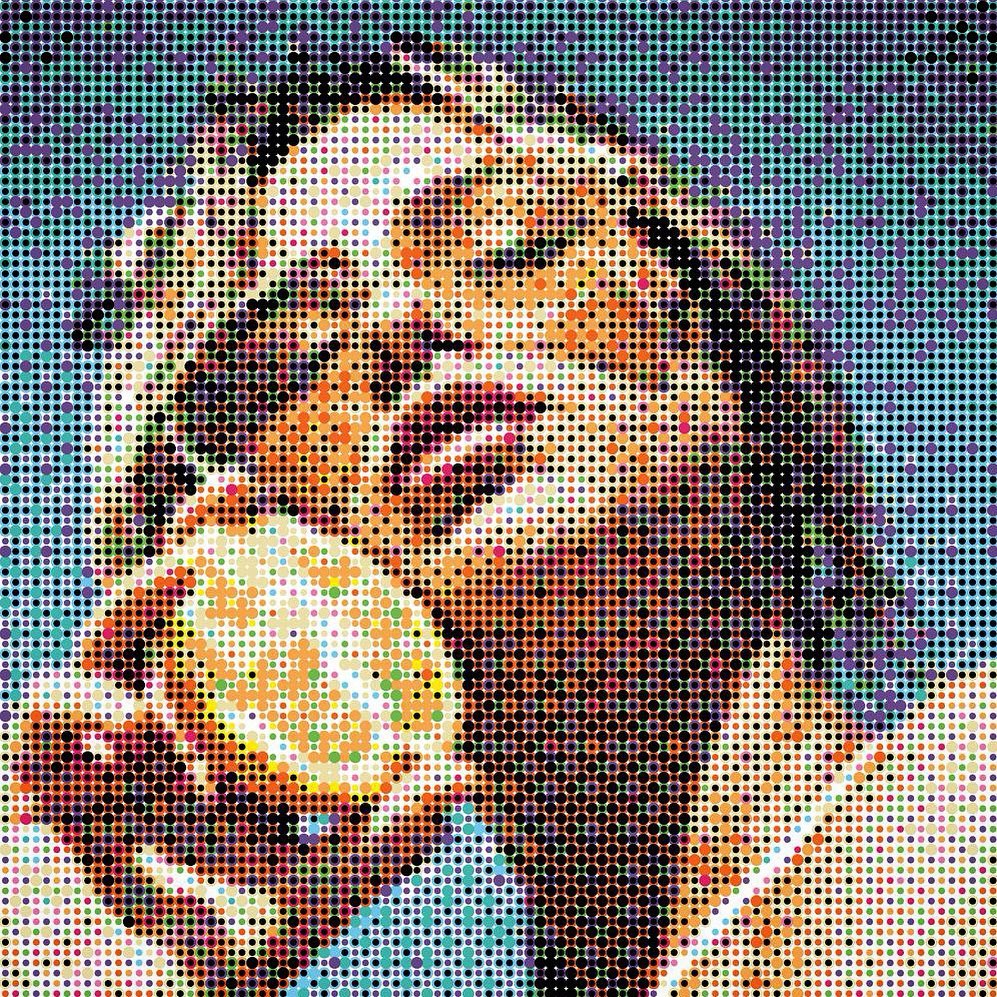 "Hello Sunshine !" Canvas ( 97 x 146 cm, 22.913 Handmade dots ) | Kan | 2021Galerie Saltiel- KMG ( @galeriesaltiel )#galeriesaltiel #galeriesaltielkmg #streetart #painting #contemporaryart #streetartofficial #publicart #mural #streetart #graffiti #streetarteveryday #instagraffiti #urbancontemporary #streetart_official #urbanart #kandmv #kan #damentalvaporz @damentalvaporz
Current Event(s)
Graffiti Art Magazine #33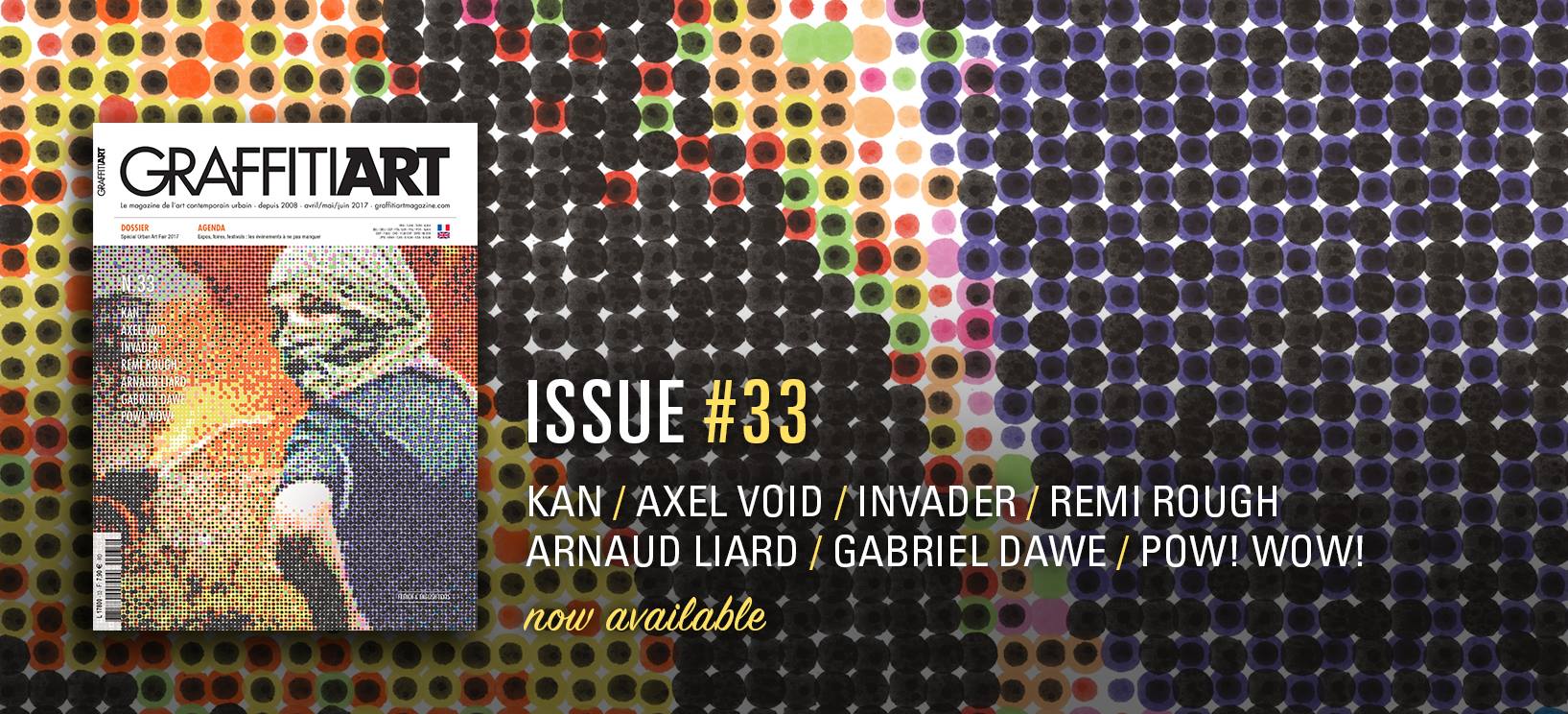 Graffiti Art #33 is now available in newstands and online
Featuring artists
KAN (FR, cover)
AXEL VOID (ES)
REMI ROUGH (GB)
INVADER (FR)
ARNAUD LIARD (FR)
GABRIEL DAWE (MX)
+
A special about Urban Art Fair 2017 in Paris with an interview of his creator Yannick Boesso, gallery owners' portraits (Robert Bartoux, Baptiste Ozenne & Jérémy Prazowski from Art in the Game, David Pluskwa and a sélection of artworks presented by the galleries on the artfair;
And
– a feature of the amazing POW! WOW! festival and his worldwide projects
– some news about art events (Banksy, Jonathan LeVine, Mark Ryden, Dan Witz, 9e Concept, Nasty…)
– the latest limited editions must have (JonOne, Kaws, Buff Monster, Futura, James Jean, FriendsWithYou, Stew…))
– the best of the murals from all over the world
– our calendar that gets you to know about the 45 galleries and museums exhibitions and arfairs not to miss in April, May and June 2017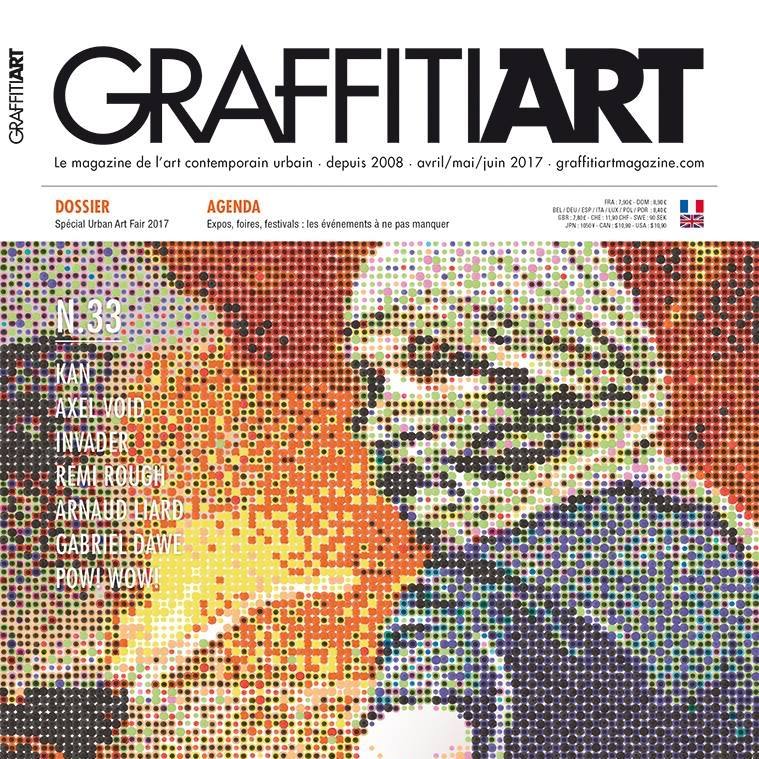 « London » Lithograph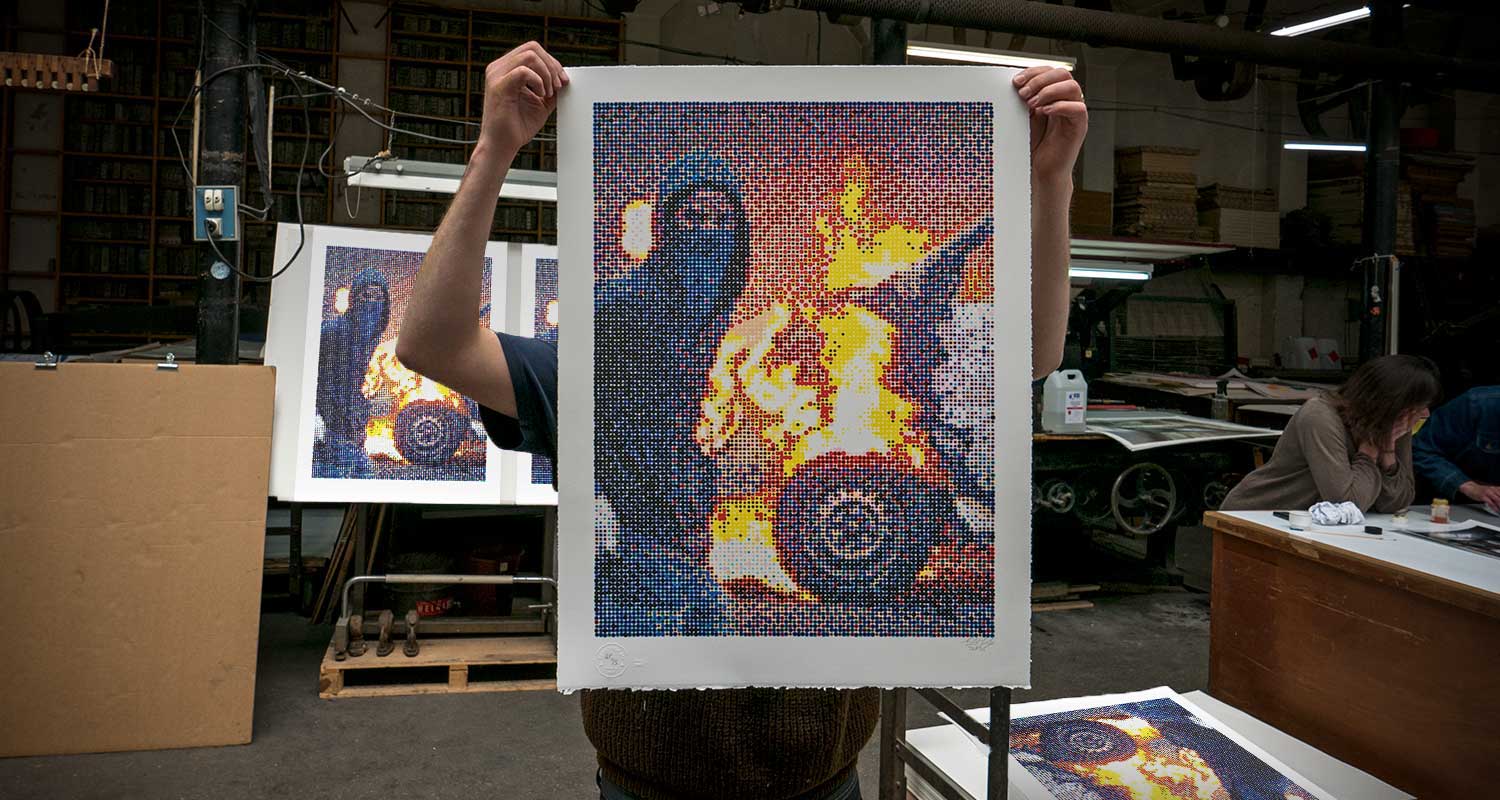 « This artwork « London » is part of my work on the riots in the world. At the time of these riots, I was extremely disturbed by the violence that came along with it. Who are these young people who have nothing to lose and ready to do anything? Including setting fire in London. If I had grown up with them, could I have a join them in their fight? The riots fascinate me and terrify me at the same time. Pointillism tedious process that I practice allows me to ponder all these questions… I also try on the other hand to pay tribute to the wonderful work of these photo reporters present during these events, and thus get inspiration from their works. » Kan
---
Edition size: 50
69 x 48 cm (27.20 x 18.90 Inches)
Paper White BFK Rives 270 g.
Lithograph 5 colors printed with Marinoni machines, hand cutted and hand finished
Order here

« Dubai Street Museum » Project – Dubai (UAE)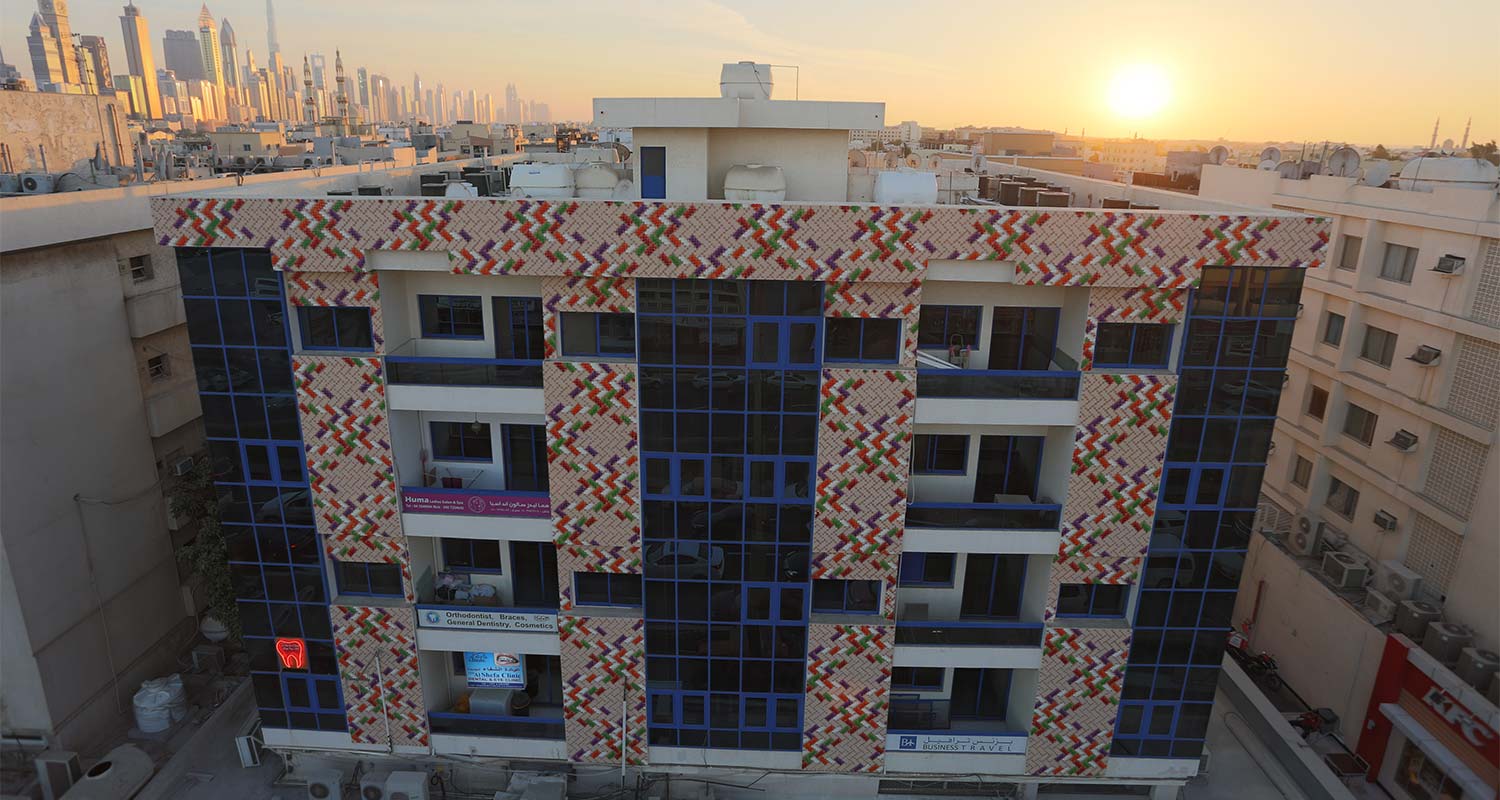 The Dubai Street Museum project took place on 2nd Of December Street in Satwa. Over 16 International and Emirati artists were participating in this unique event. The Dubai Street Museum project which is curated by Rom Levy and Sanaz Askari have seen international and local artists working together to create distinctive public artworks across the emirate. The project aims to transform Dubai into an open-air museum, and promote aesthetic excellence and innovation.
The artists line-up is 1010, Ashwaq Abdulla, Julia Volchkova, Case Ma'Claim, Kan/DMV, Seth GlobePainter, Hua Tunan, Zepha1, Ernest Zacharevic, Inkman, Maisoon Al Saleh, Martin Whatson, l'Atlas, Hamdan Buti Al Shamsi, Nyhlo Neaks.
During 10 days I painted a pattern inspired by the emirate's wooven baskets.
@BRANDDUBAI #branddubai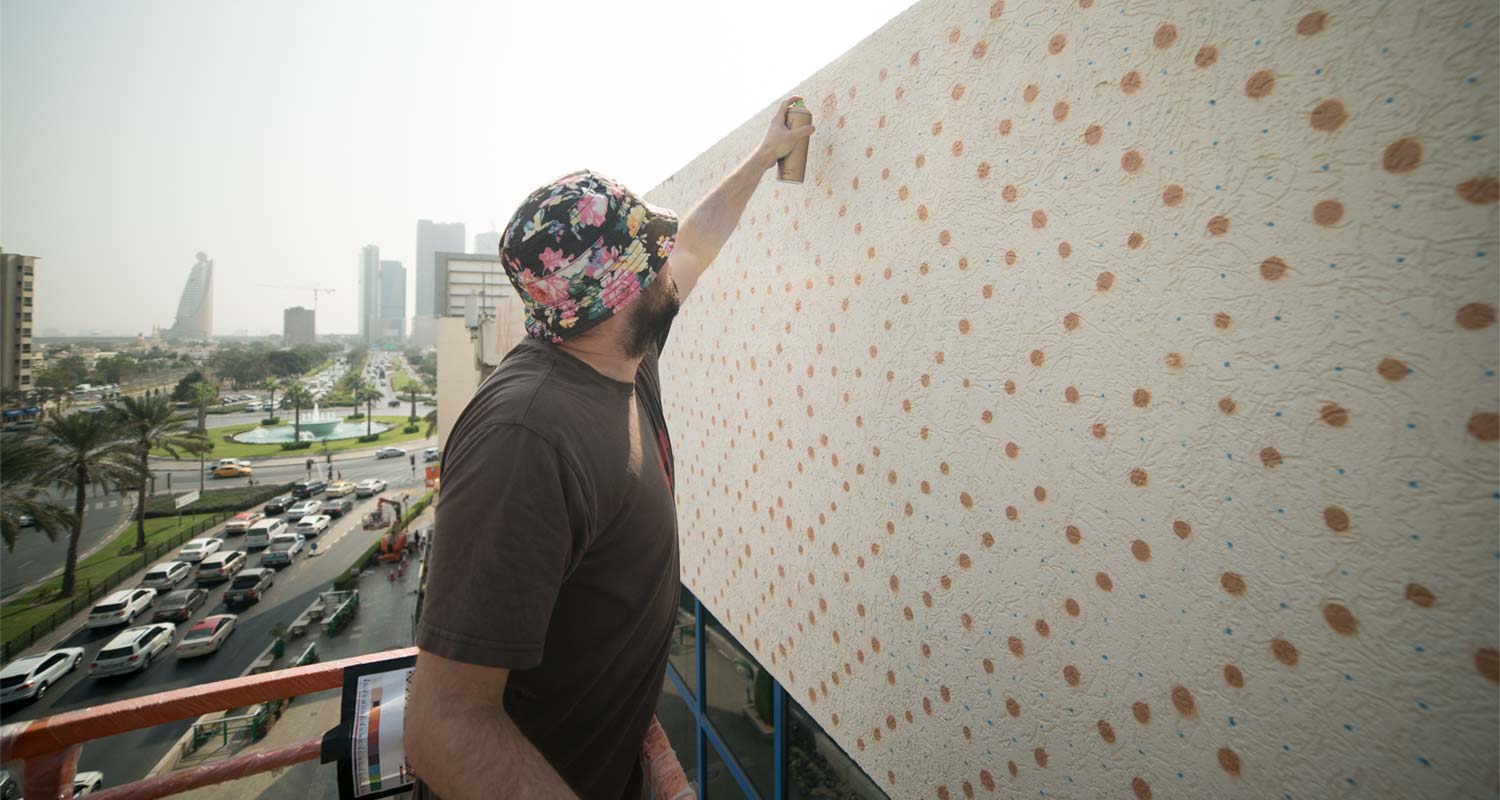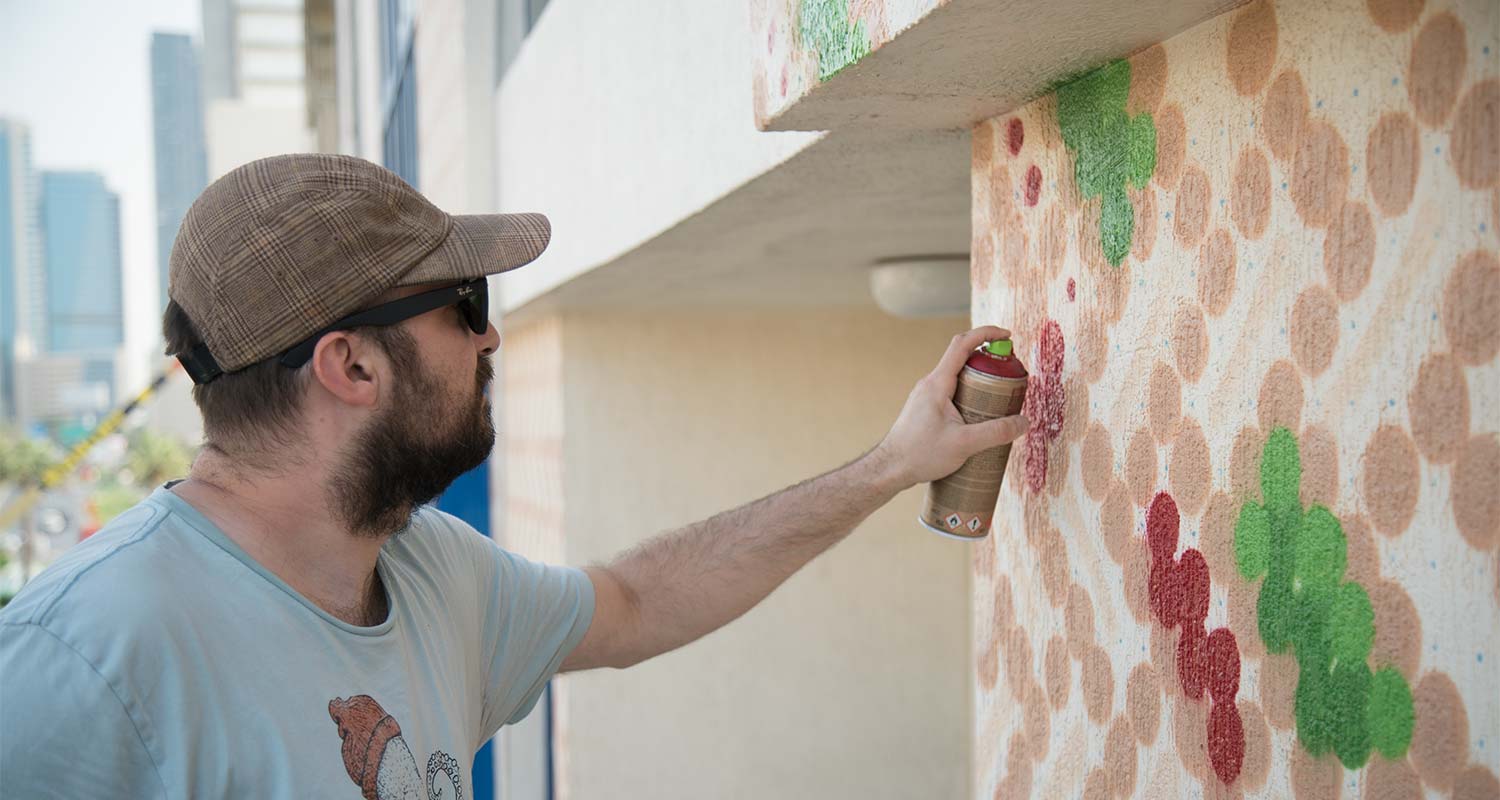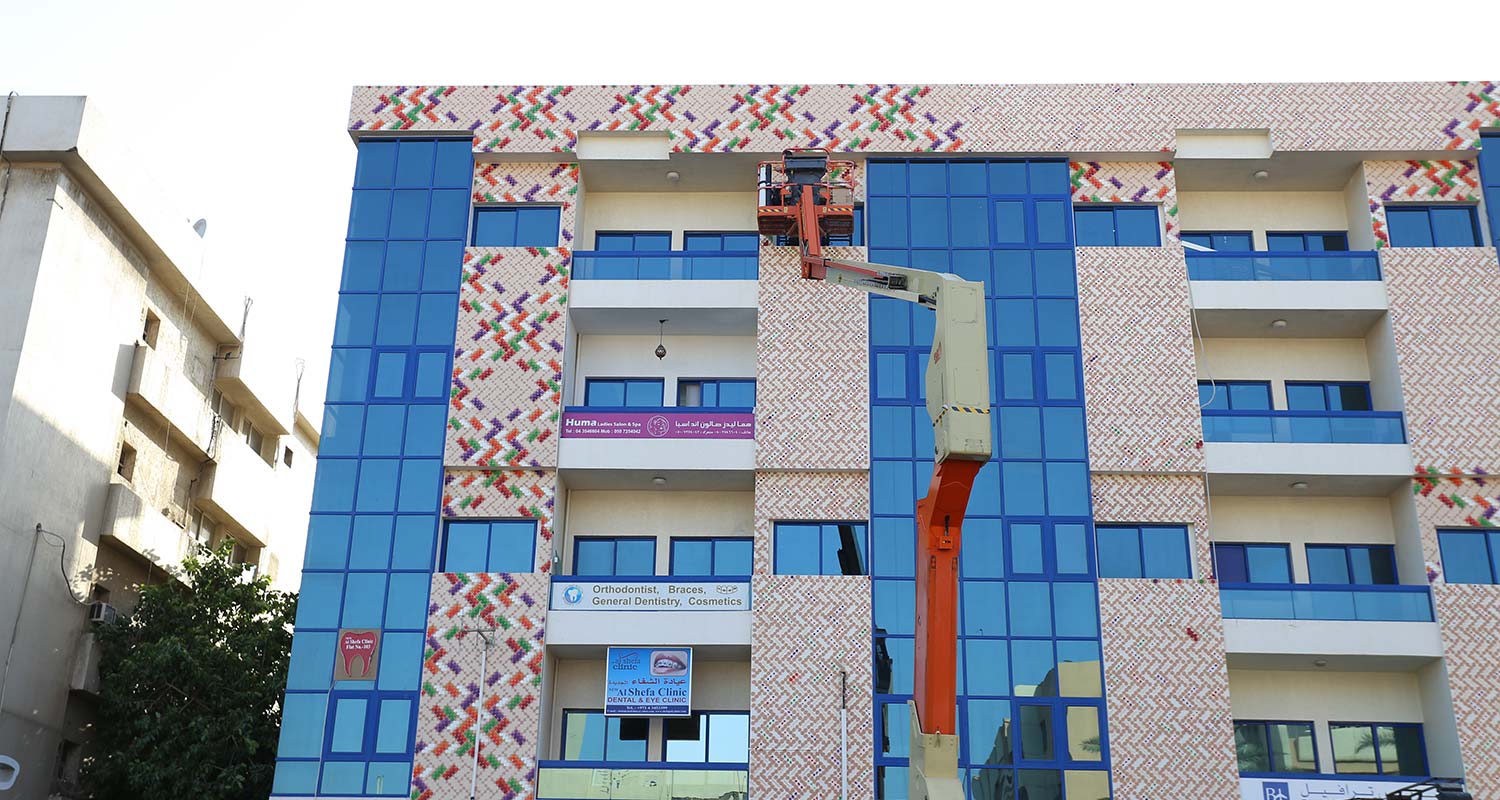 Past Event(s)
Artcurial « Urban Art » auction – February 14, 2016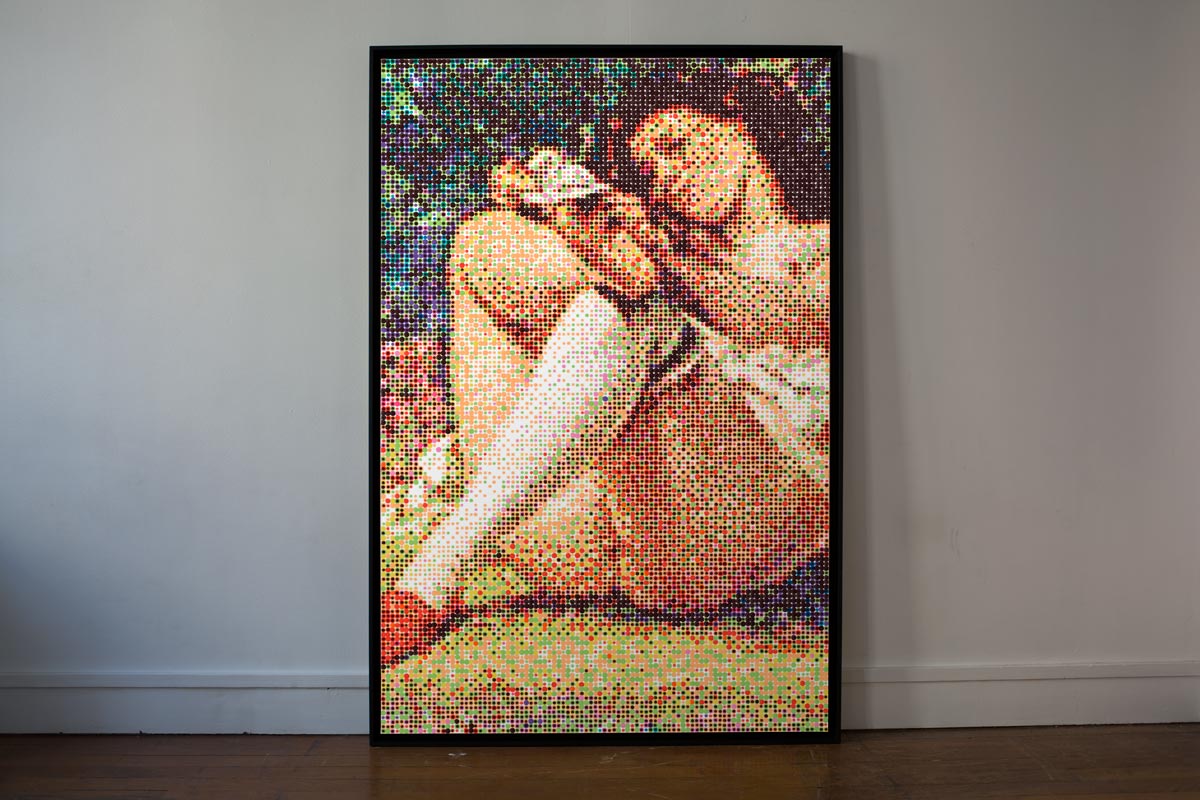 Paris – On February 14th at 4pm,
Artcurial
will gather street art collectors for its annual sale dedicated to Urban Art.
Artcurial
is a pioneer in this field and has been organising Street Art auctions since 2006. These successful events have become key meeting points for both French and International collectors. The last sale, The Beautiful Winners organised for the first time during the FIAC in October, went beyond its estimate and totalled 1 656 960 € / 1 822 656 $ with 81% of the lots sold.
Arnaud Oliveux, Director of the Urban Art department at Artcurial, explains: "Artcurial has been a leading figure in Street Art sales and for over 10 years, we have had the pleasure and honour of putting forward artists, who have become leading figures of the scene. This auction offers a global vision of these artists and includes works by JonOne, Evol, Swoon and Rero.
Artcurial « Urban Art » auction
Sale date : Sunday 14th February 2016 at 4pm
Artcurial
7, rond-point des Champs-Elysées 75008 Paris
BID DEPARTMENT :
Thomas Gisbert de Callac
Phone: +33 1 42 99 20 51
Fax: +33 1 42 99 20 60
bids@artcurial.com
Underground Effect Projet SAATO, La Défense, Paris (FR)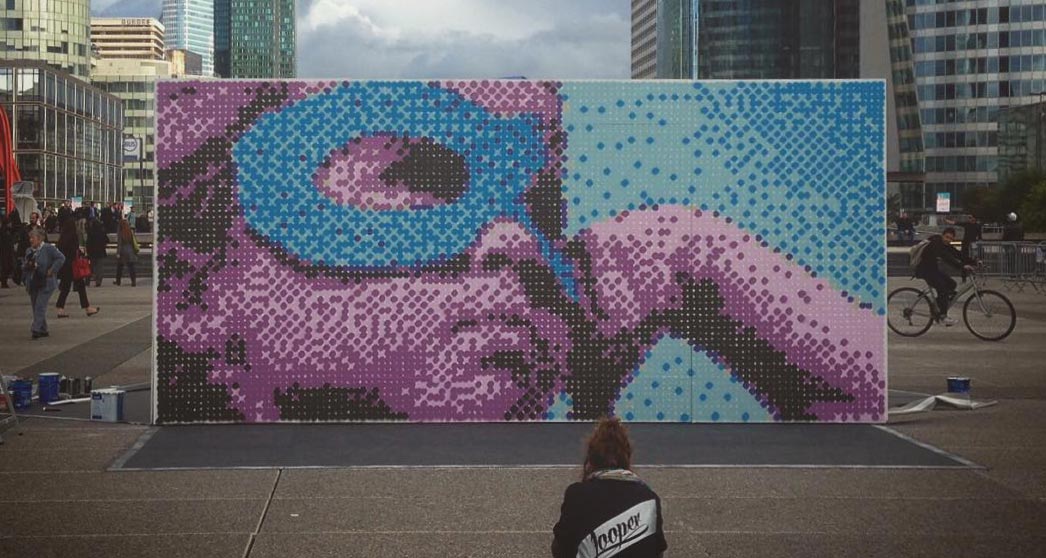 Projet SAATO invited 21 European Artists to paint during three days on the La Défense square ( the business center of Paris, France ).
The pieces painted during those 3 days will be exhibited in the Vinci Parkings below La Défense.
The Line-up:
Refreshink (Italy) / Amin (France) / Kat (France) / Songe (France) / Kan (France) / Mr Zero (Hungary) / Onsept (France) / Fat Heat (Hungary) / Mouarf (France) / Olson (France) / Iemza (France) / Limo (France) / Zosh (France) / Saner (France) / Inti Ansa (France) / Brok (France) / Alex (France) / Korsé (France) / Mr Woodland (Germany) / Sly2 (France)
Kill Art Factory Festival, Saint Gervais, France
August 2015, Artists from France and Europe are coming for the Kill Art Factory Festival to transform a corner of Saint-Gervais-Le-Fayet into an open air gallery like no other. Two huge warehouses, more than 1400m2 of walls will be painted with an indoor exposition as well. Opening party on August 14th.
Line up :
Kan DMV / La Thérapicturale / Missy / Monsieur Qui / Quesa / Rensone / Robert Proch / Slydeux / SatOne / Velvet & Zoer CSX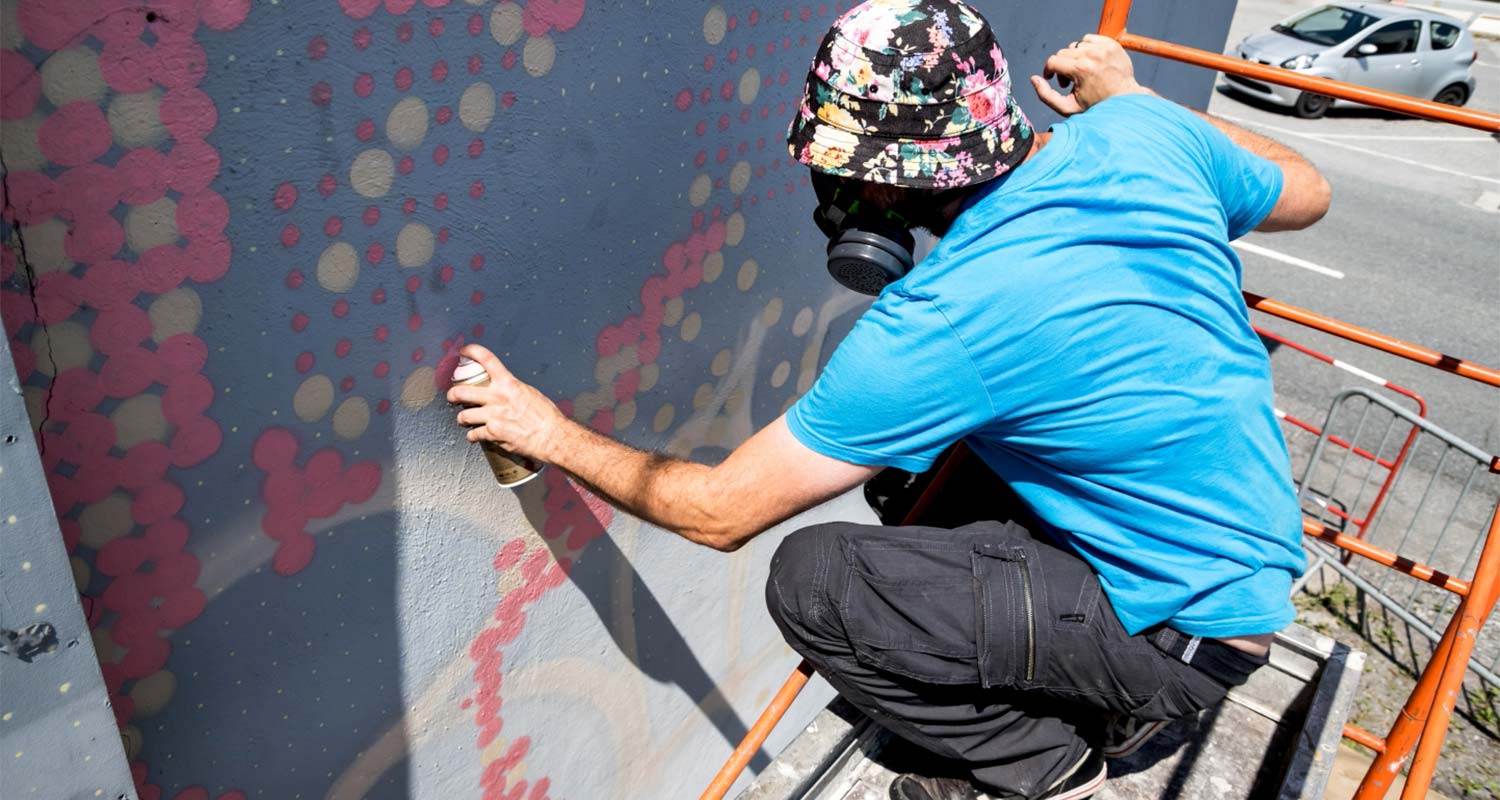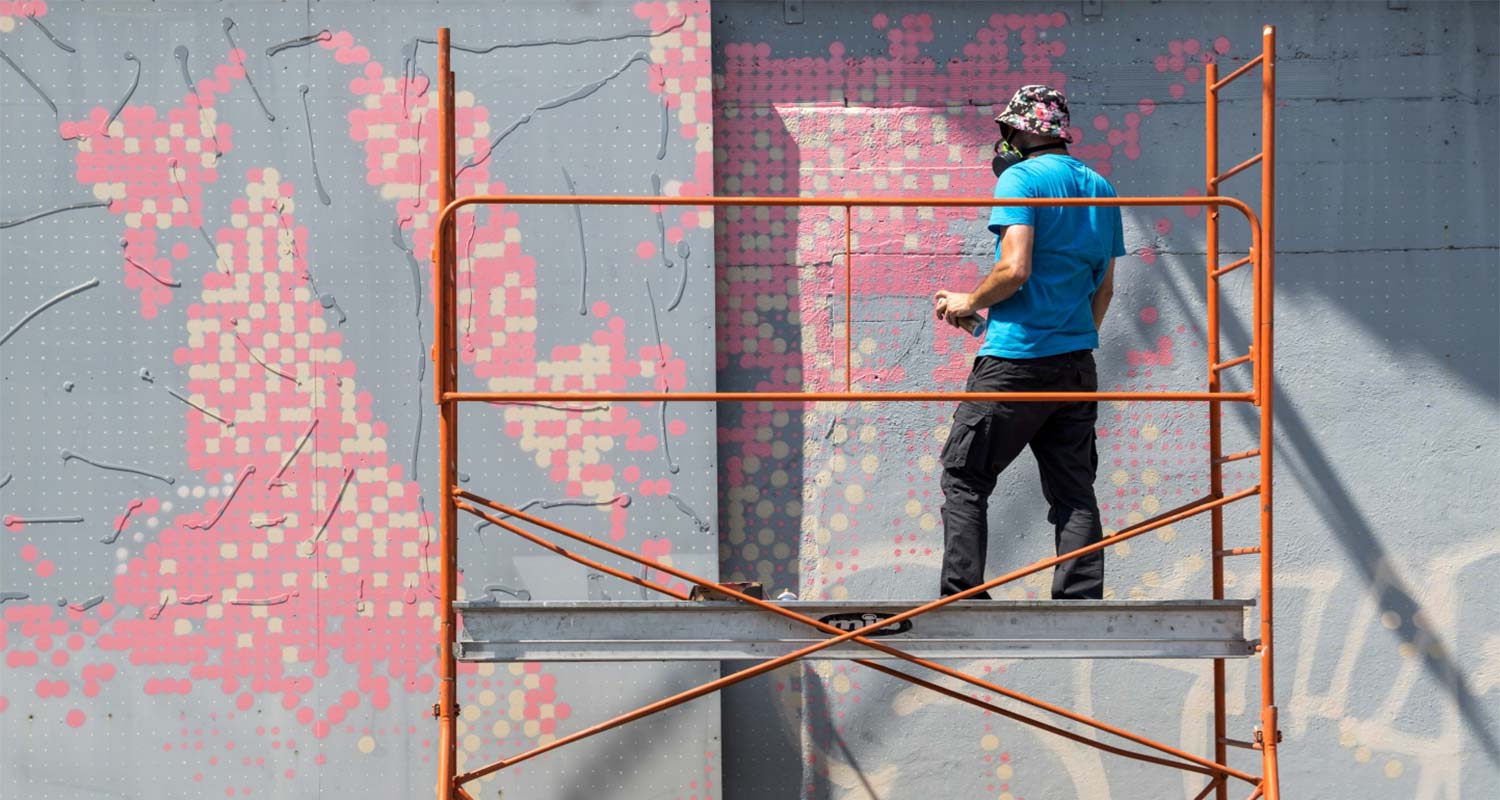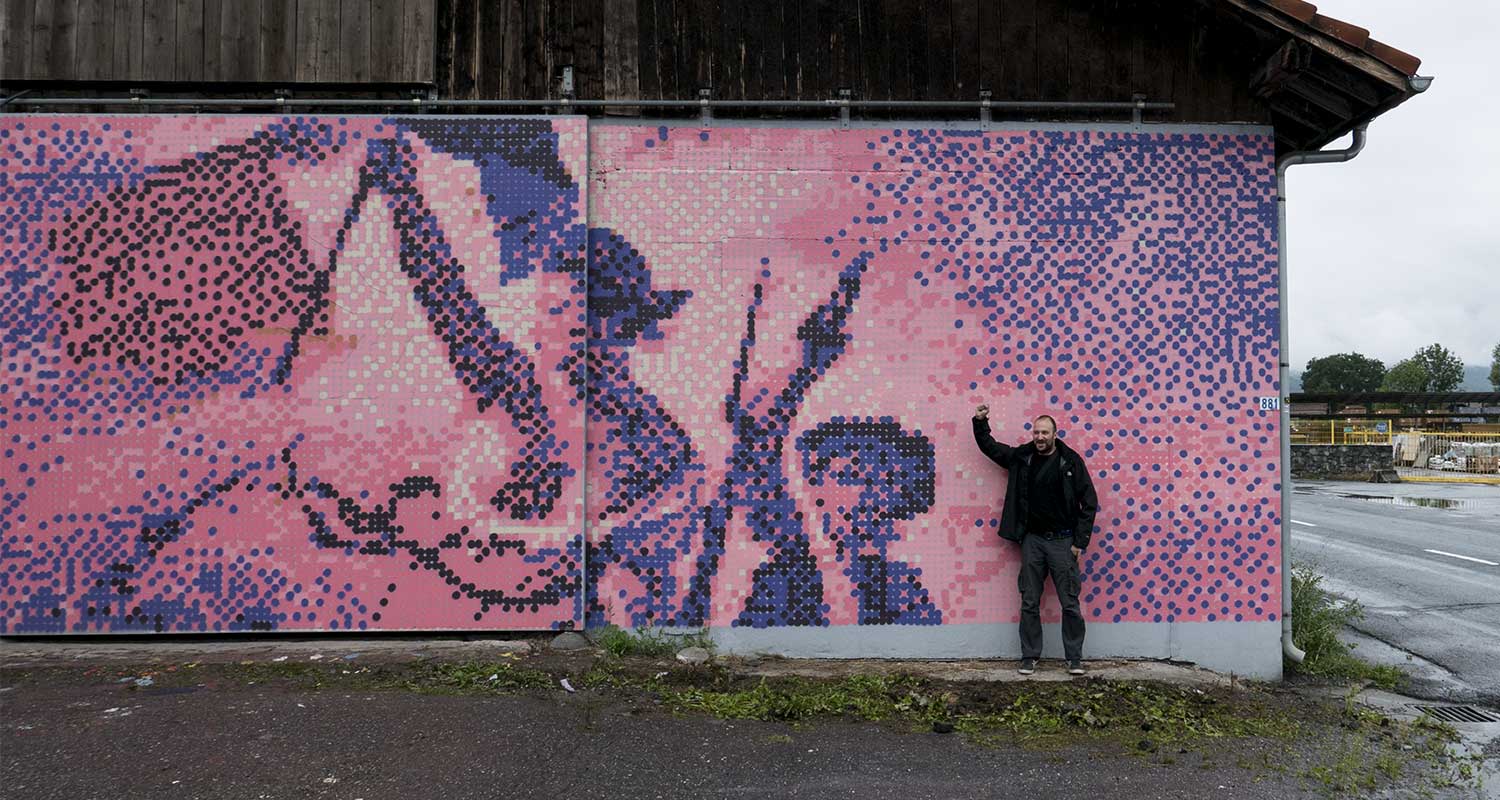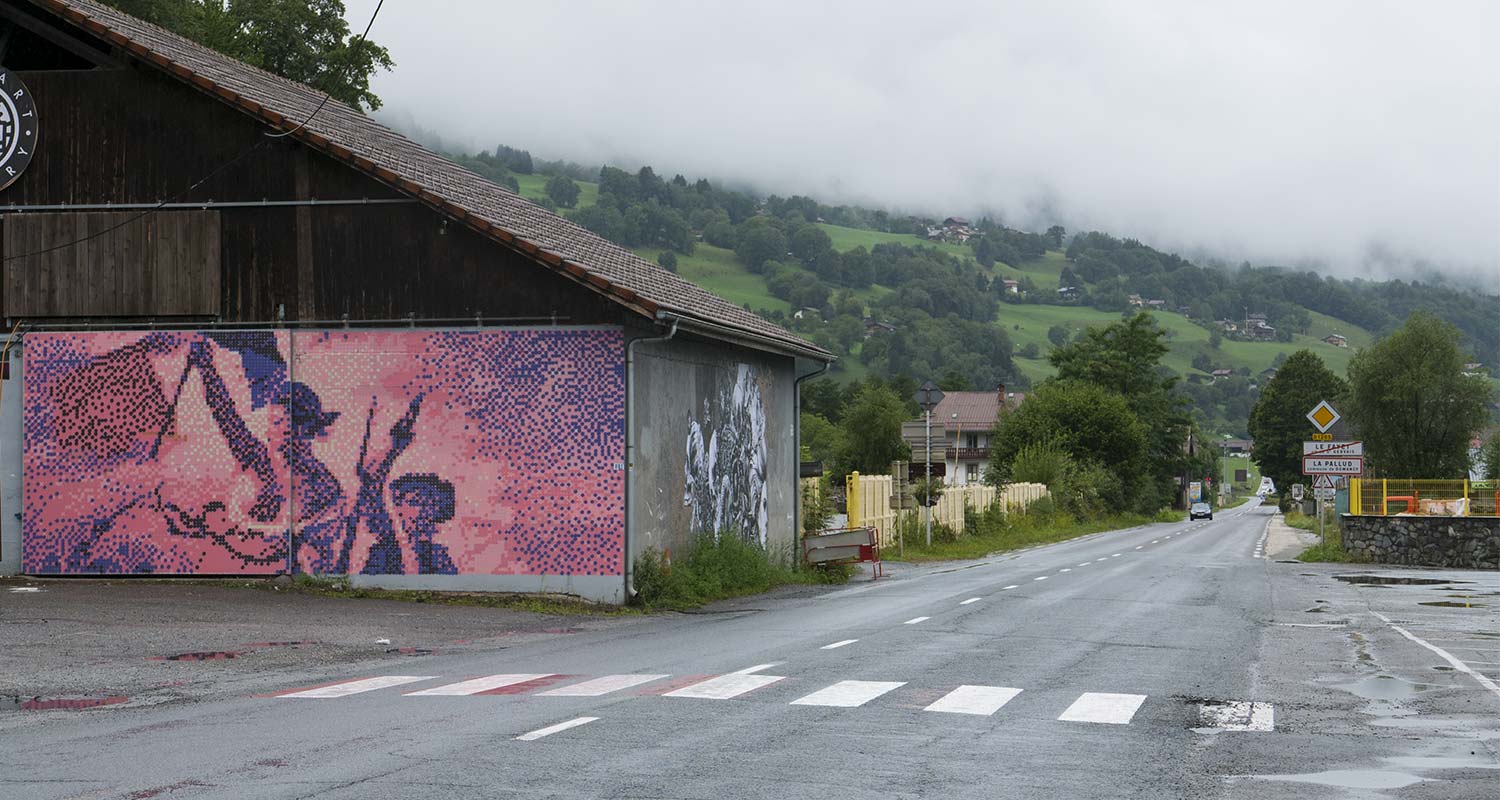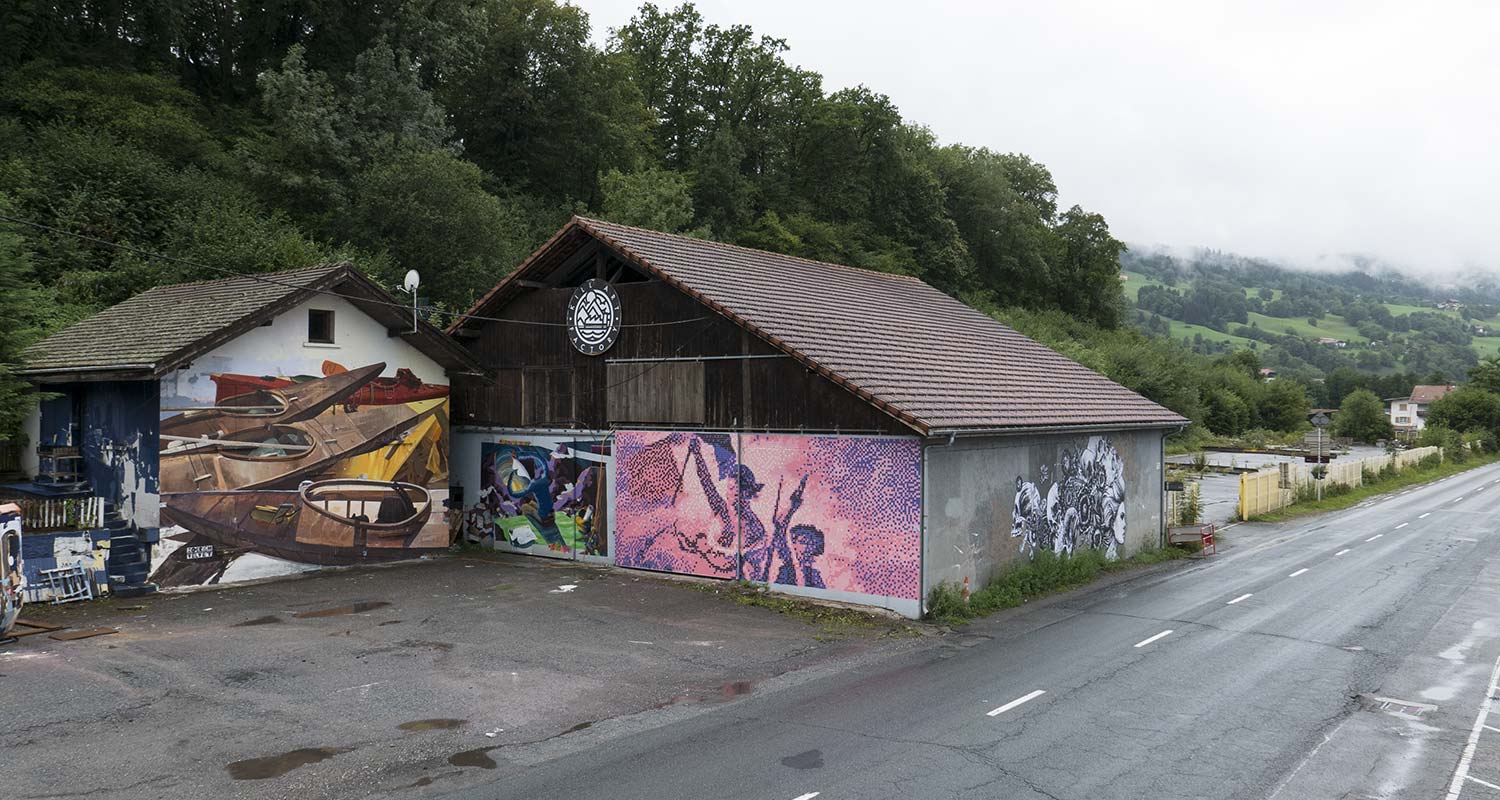 Thanks Hugues Irsut Chevallier / Jean-Yves Raffort / Gerald Mattel and the team.
You organized an incredible first edition.
Past Exhibition(s)
LA Kingz, F.Lebreton/N.Giquel vs Kan, Galerie 42b, Paris
Franck Lebreton & Nicolas Giquel vs Kan
Exposition du 06 au 14 novembre de 12h à 19h
Fermeture le dimanche 08 novembre.
Galerie 42b
34 rue du Dragon, 75006, Paris
Metro: Saint-Germain des prés
Contact Galerie 42b:
Catherine Mikolajczak Bonniot
catherine@42b-creation.com
+33 (0)6 81 01 17 81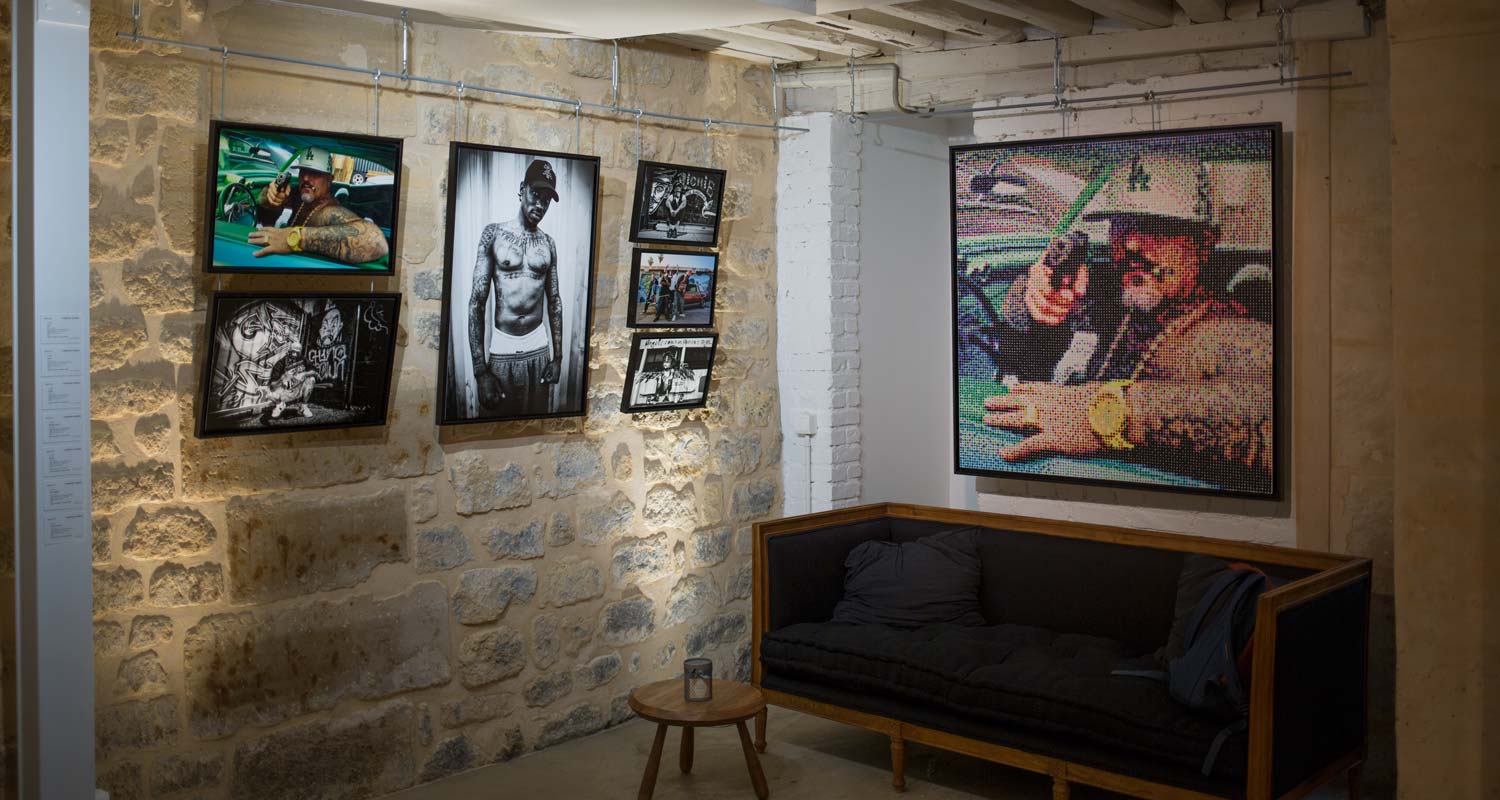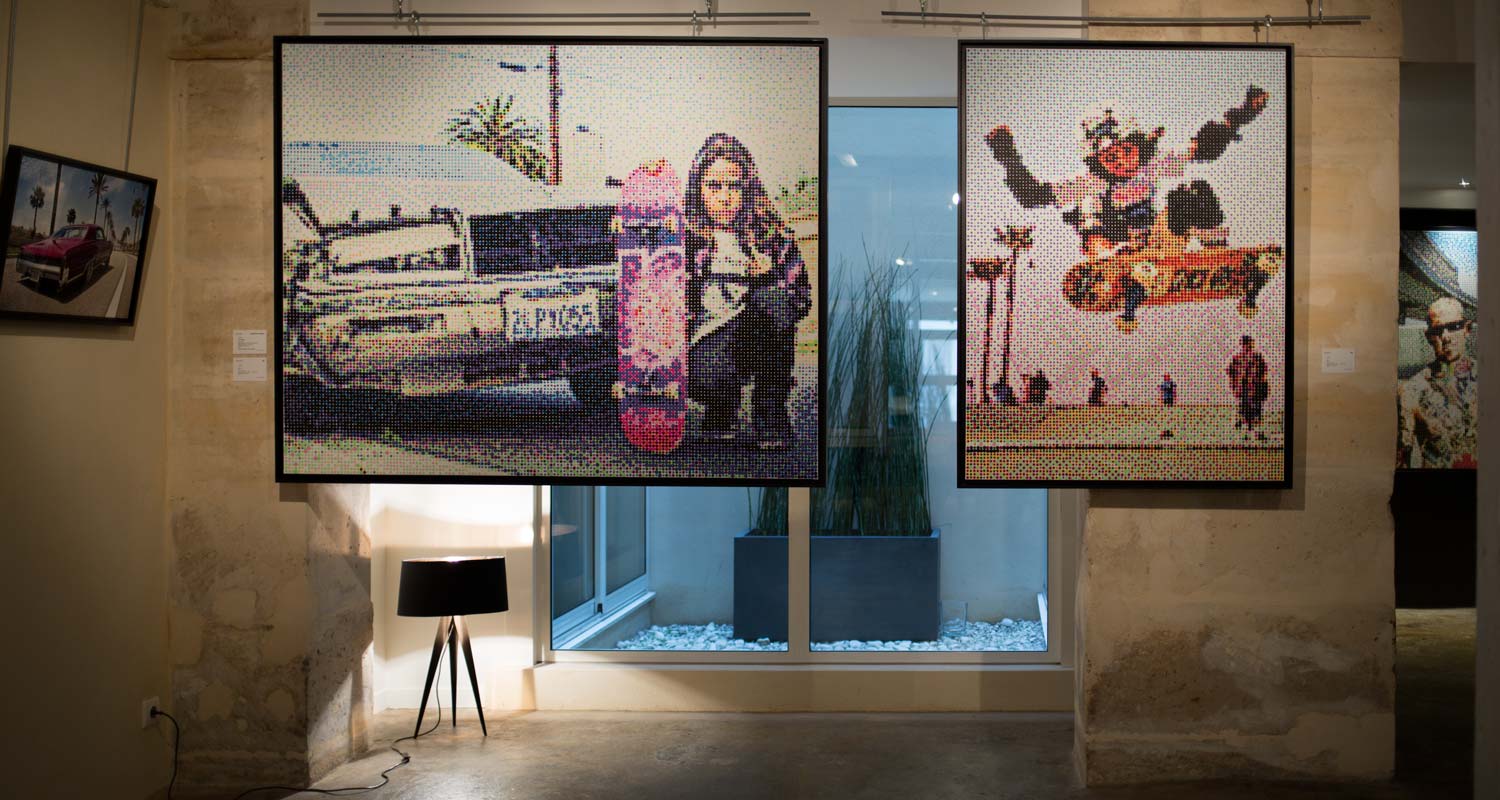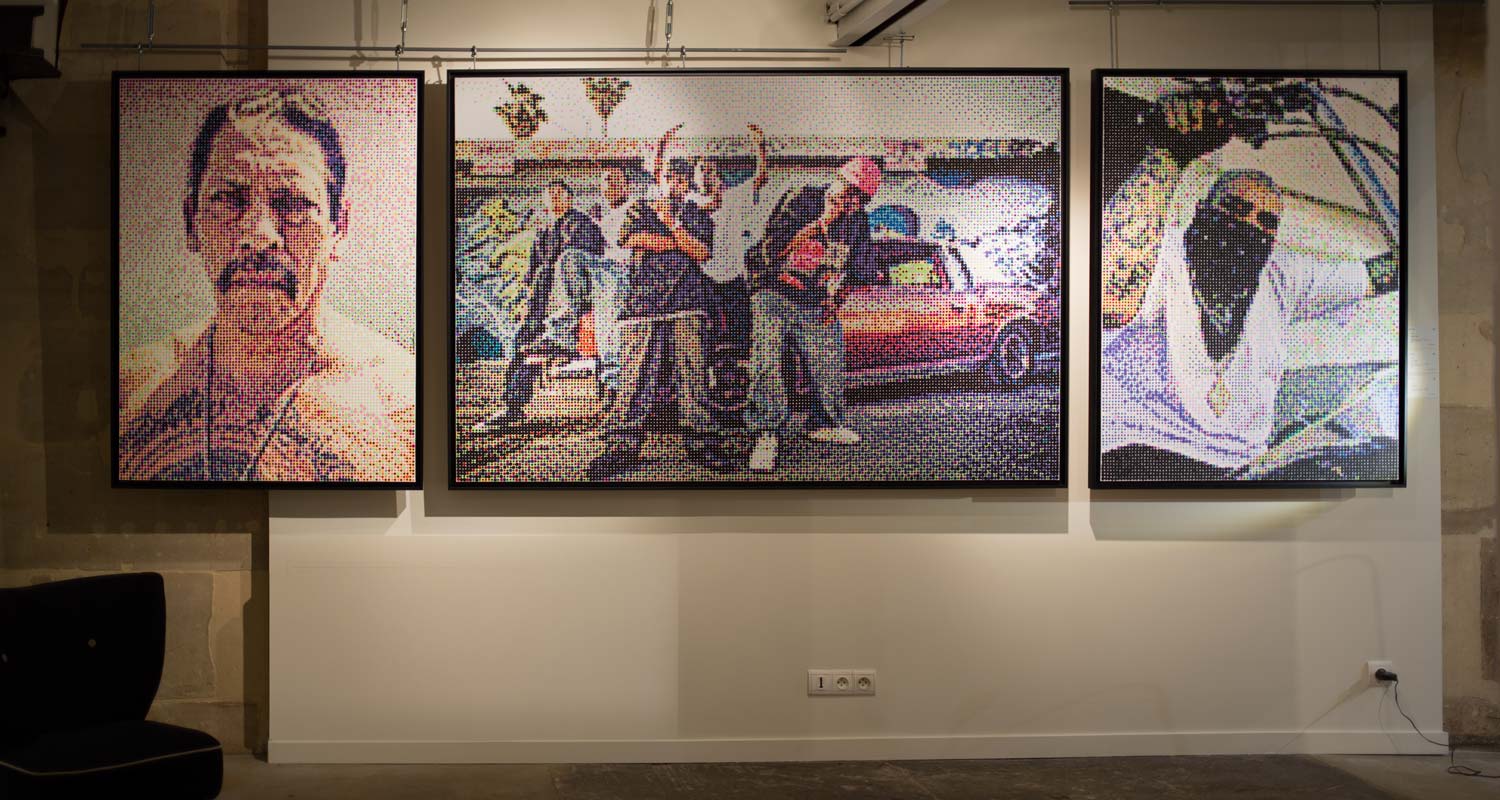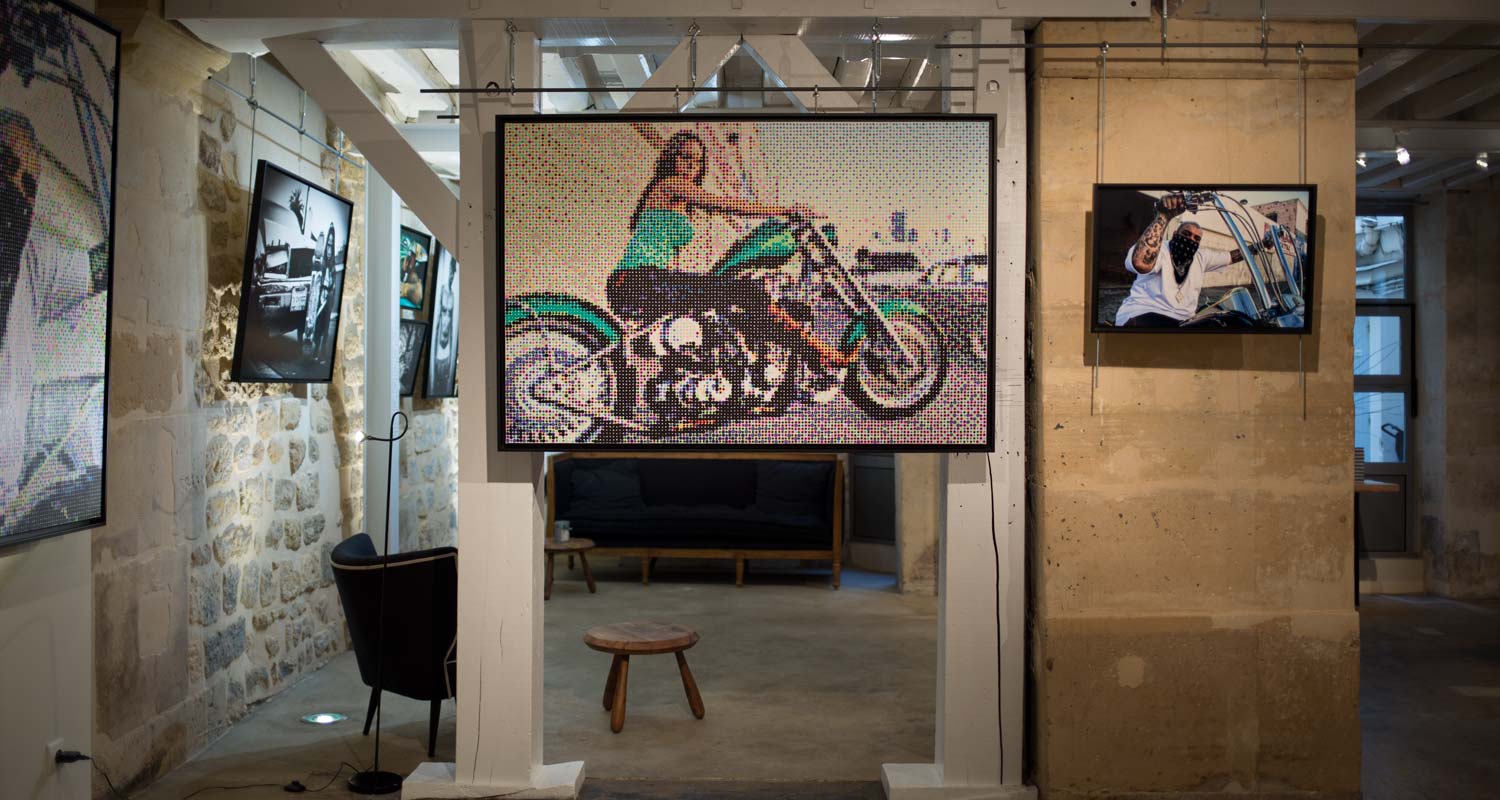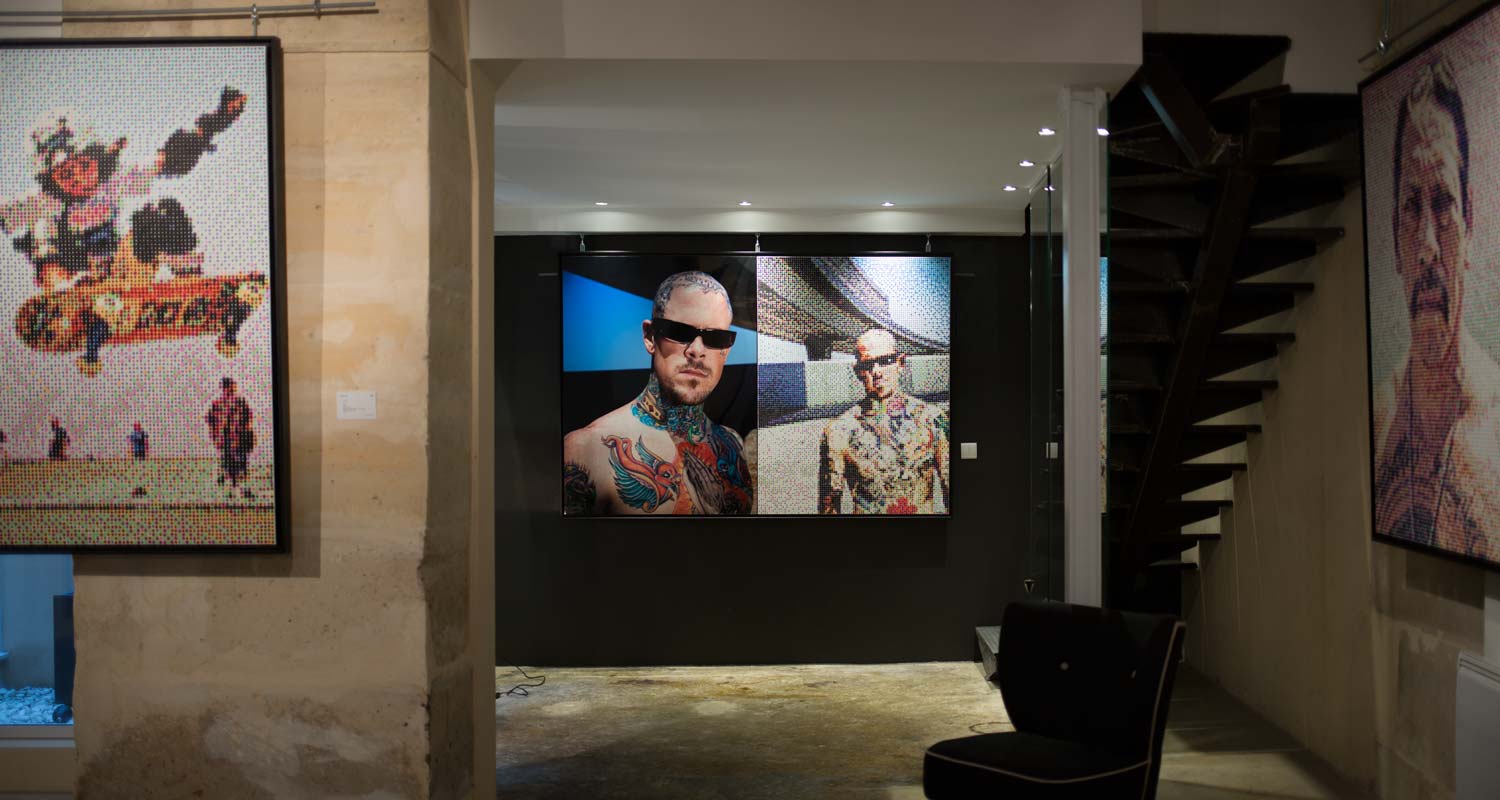 Seen on Instagram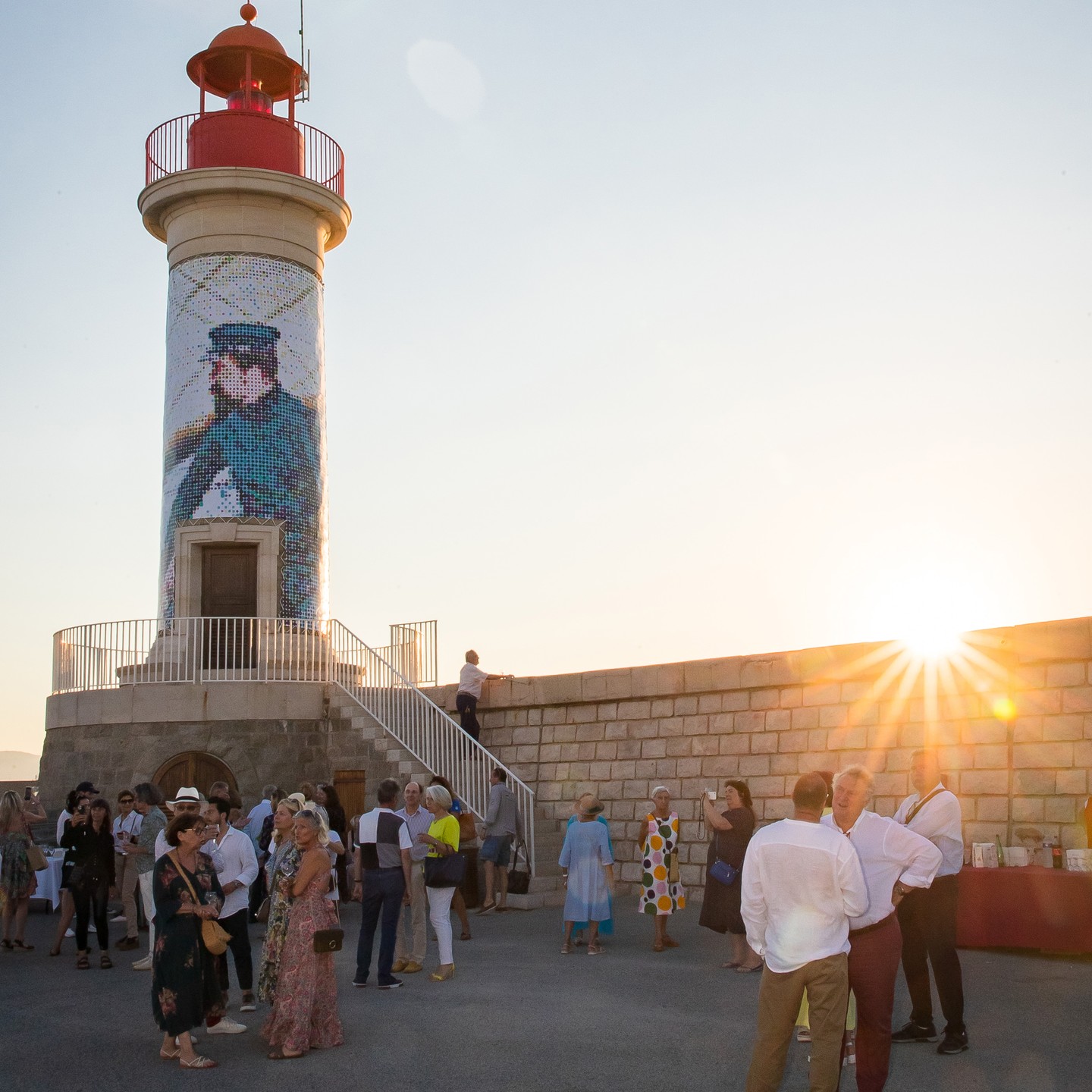 "Saint-Tropez Couleur Bleu" ( launched by Agnès Bouquet, @agnesbouquet ) & the city of Saint-Tropez are celebrating the 130th anniversary of the arrival of @paul.signac in @villesainttropez.Curated by the Art historian Cyrille Gouyette @cyrillegouyette, @kan_dmv_street_pointillist created a portrait of Paul Signac inspired by a painting made by Paul's friend Théo Van Rysselberghe in 1896 ( « En mer, portrait de Paul Signac » ) Photos credit : Marc De Delley ( @marcdedelley )#sainttropez #sainttropezcouleurbleu #culture #patrimoine #environnement #paulsignac #pointillisme #pointillism #streetart #impressionxxl #portdesainttropez#art #yachting #boatlife #sailing #reproduction #masterpiece #artandsea #digitalart #uniqueart #thisissainttropez#kan #kandmv #kan_dmv_street_pointillist #damentalvaporz #streetpointillist #street_pointillist@agnesbouquet @maxime_eelsen @sainttropezcouleurbleu @kan_dmv_street_pointillist @villesainttropez @damentalvaporz
Seen on Instagram

Kan/DMV, La Joconde de Marseille, 2022Œuvre coordonnée par Méta 2 dans le cadre du MauMA@kan_dmv_street_pointillistDimension : H8,5 x L.6,5 mLocalisation : 68 avenue Roger Salengro, 13003 MarseilleUn grand merci à @devisubox pour la timelapse, ainsi qu'aux partenaires du projet : @artisans_didees @marseillesolutions @fondationlogirem @groupe_omnium @apprentis_dauteuil @fondation.foujita @grandpalais_immersif @museelouvre#MauMA #Meta2 #streetart #artdanslacite #publicspace #art #participatif #inclusif #arturbain #artdanslaville #fresque #espacepublic #frenchmuralart #urbanart #mural #muralart #marseille #kan #kandmv #kan_dmv_street_pointillist #damentalvaporz @damentalvaporz
Seen on Instagram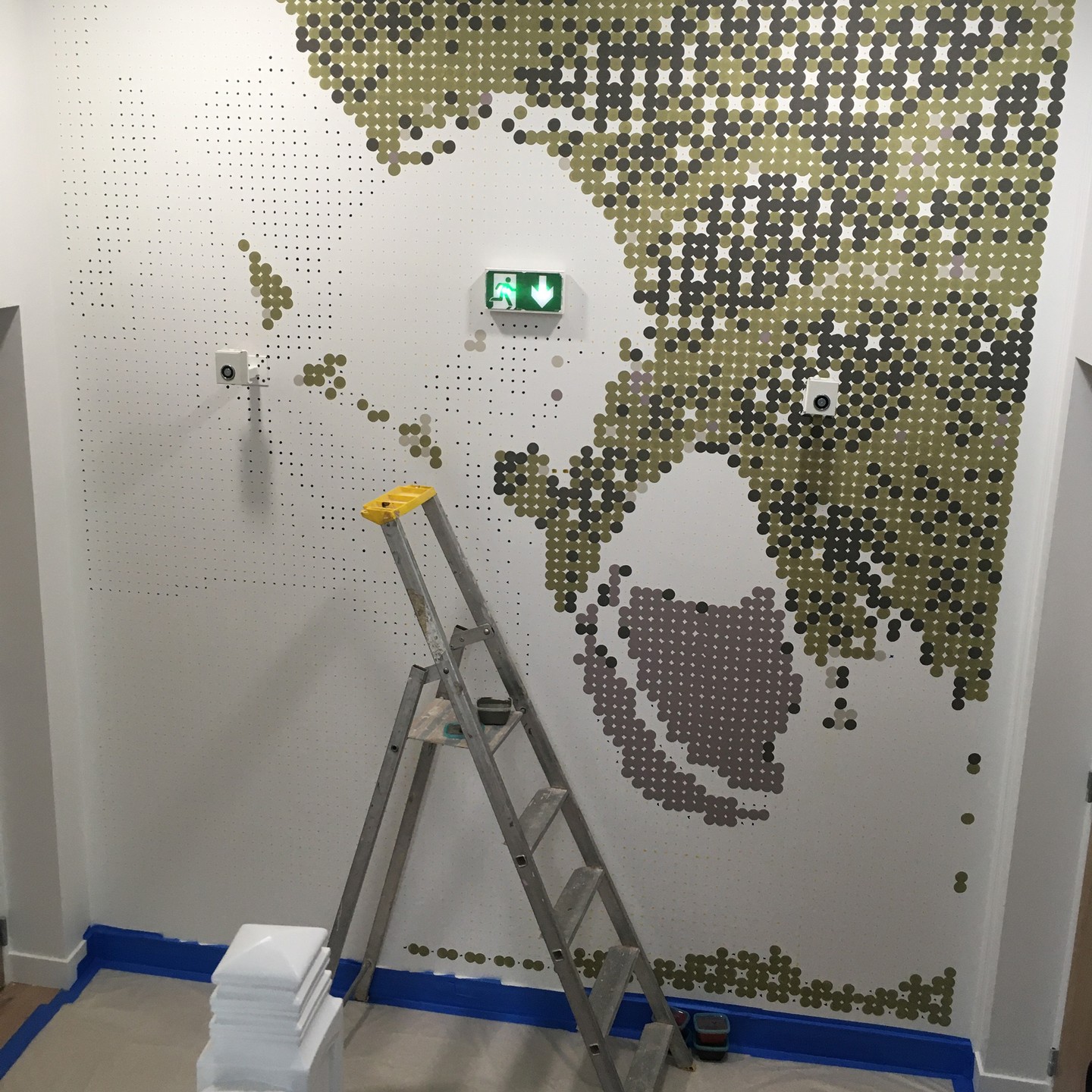 "Jungle Book" Mural / Chardin, Bilingual Preschool & Elementary School / 2021@ecolebilinguechardin @prazowskigallery#junglebook #mural #streetart #chardin#pointillism #pointillisme #dots #pixelart #pixel#streetpointillist #kan #kandmv #damentalvaporz @damentalvaporz📸 @nico.giquel
Seen on Instagram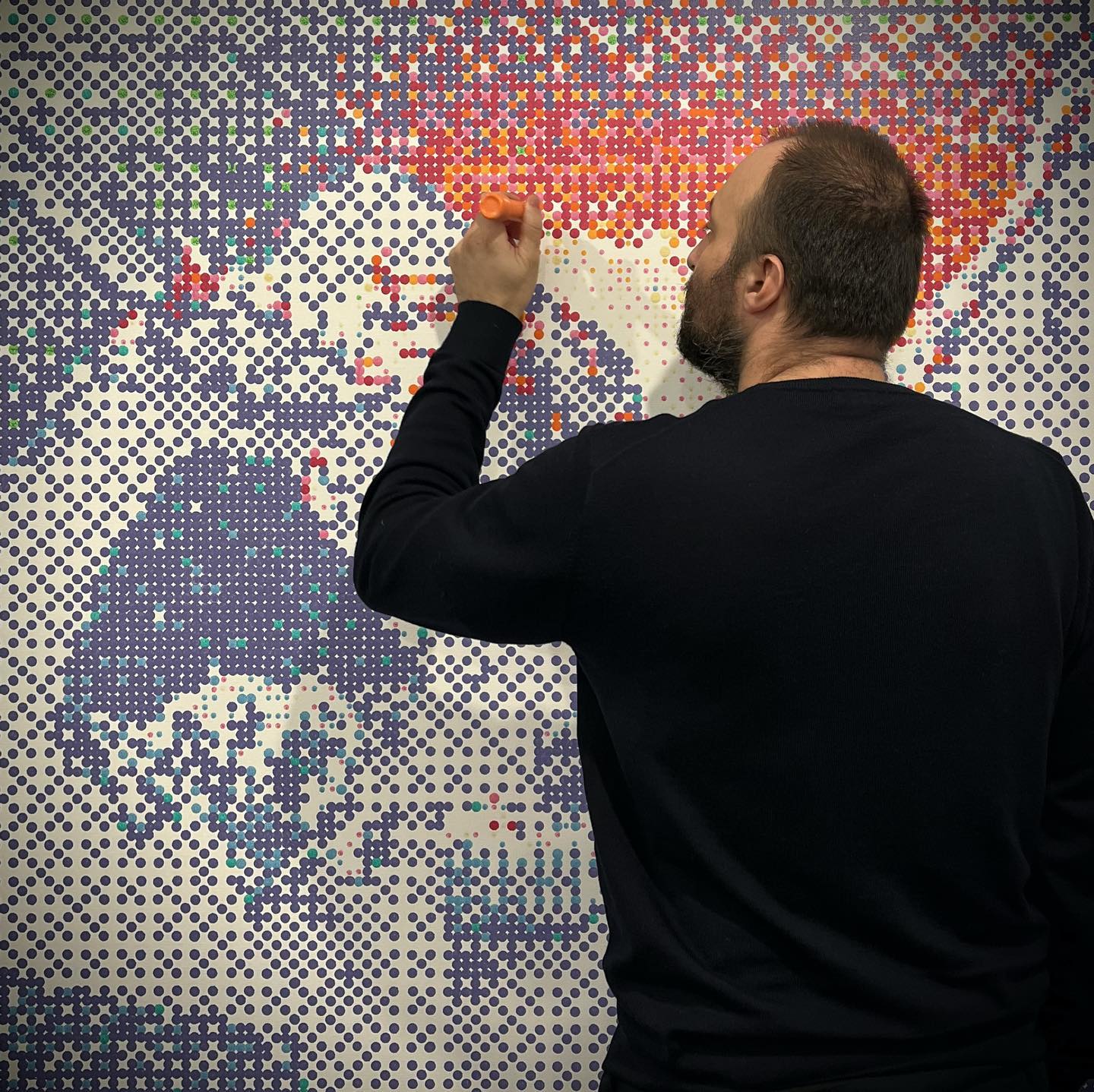 Work in progress… @philharmoniedeparis #hiphop360 @francoisgautret #wip #workinprogress #toutlemonde #hiphop #zulunation #kandmv #kan #damentalvaporz @damentalvaporz
Seen on Instagram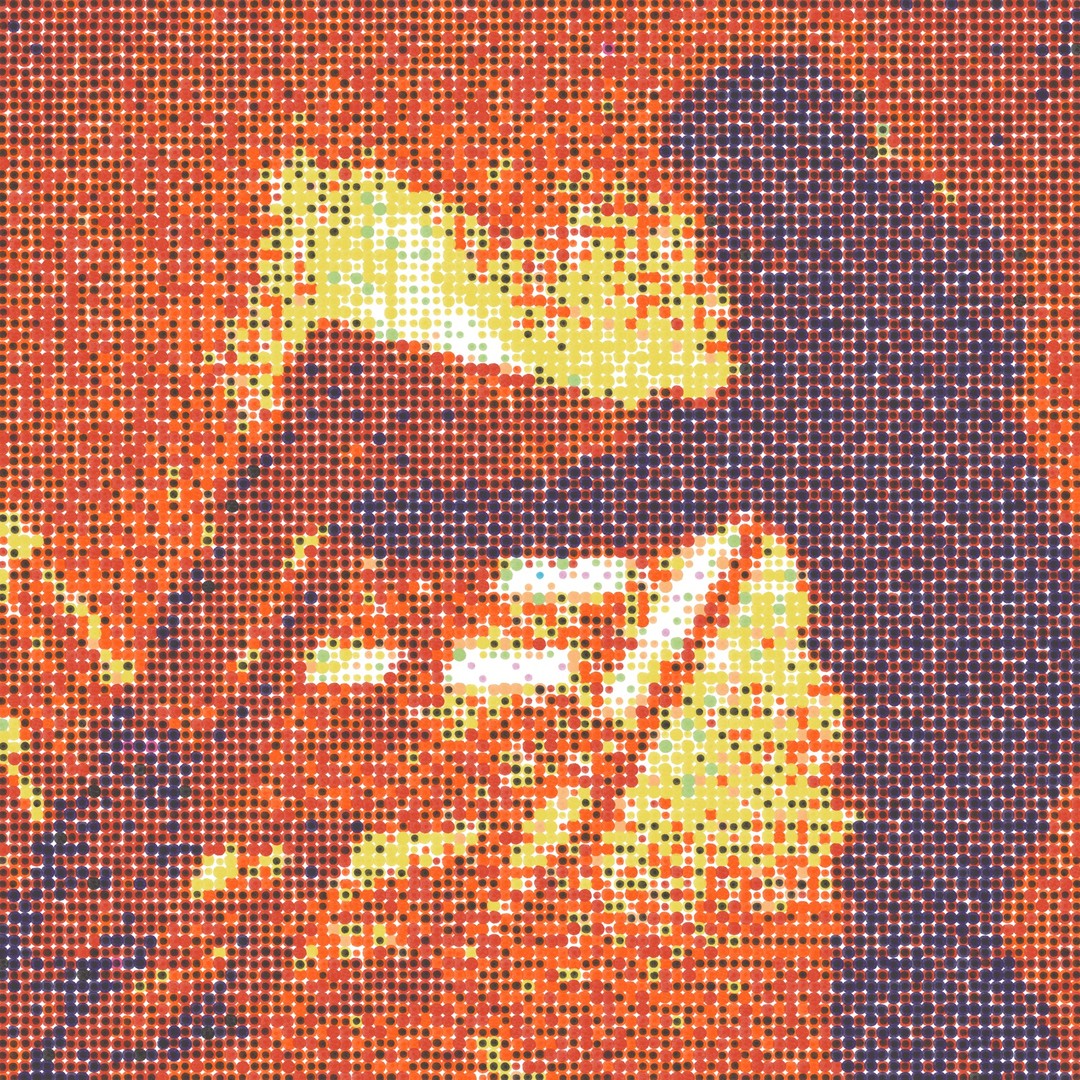 "Get things done" canvas / 24.982 hand-made dots / 2019#riots #rioter #revolution #fire#pointillism #pointillisme #dots #pixelart #pixel#streetpointillist #kan #kandmv #damentalvaporz @damentalvaporz
Seen on Instagram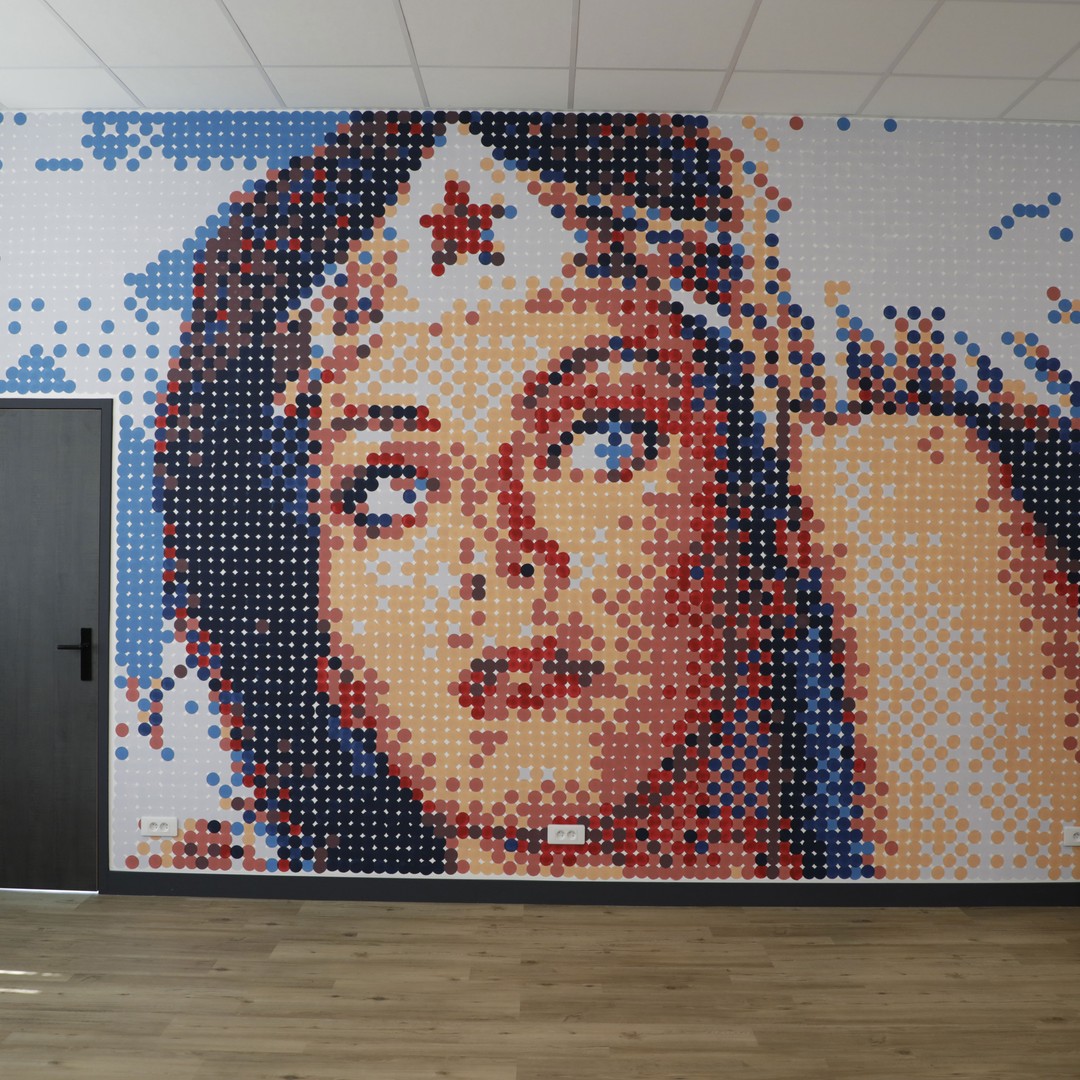 When in Montpellier… wall painted at @ecolebrassart Montpellier–> Wonder Woman !Special thanks to @prazowskigalleryBig up to the other artists who painted there too ;)#efap #icart #efj #brassart#wonderwoman75 #wonderwoman #dianaprince#pointillism #pointillisme #dots #pixelart #pixel#streetpointillist #kan #kandmv #damentalvaporz @damentalvaporz📸 @nico.giquel
Seen on Instagram

Studio time !After all those walls painted it's great to be back in the studio ;)#studiotime #wip #canvas #beach #pointillism #pointillisme #pointillist #streetart #kandmv #damentalvaporz
Seen on Instagram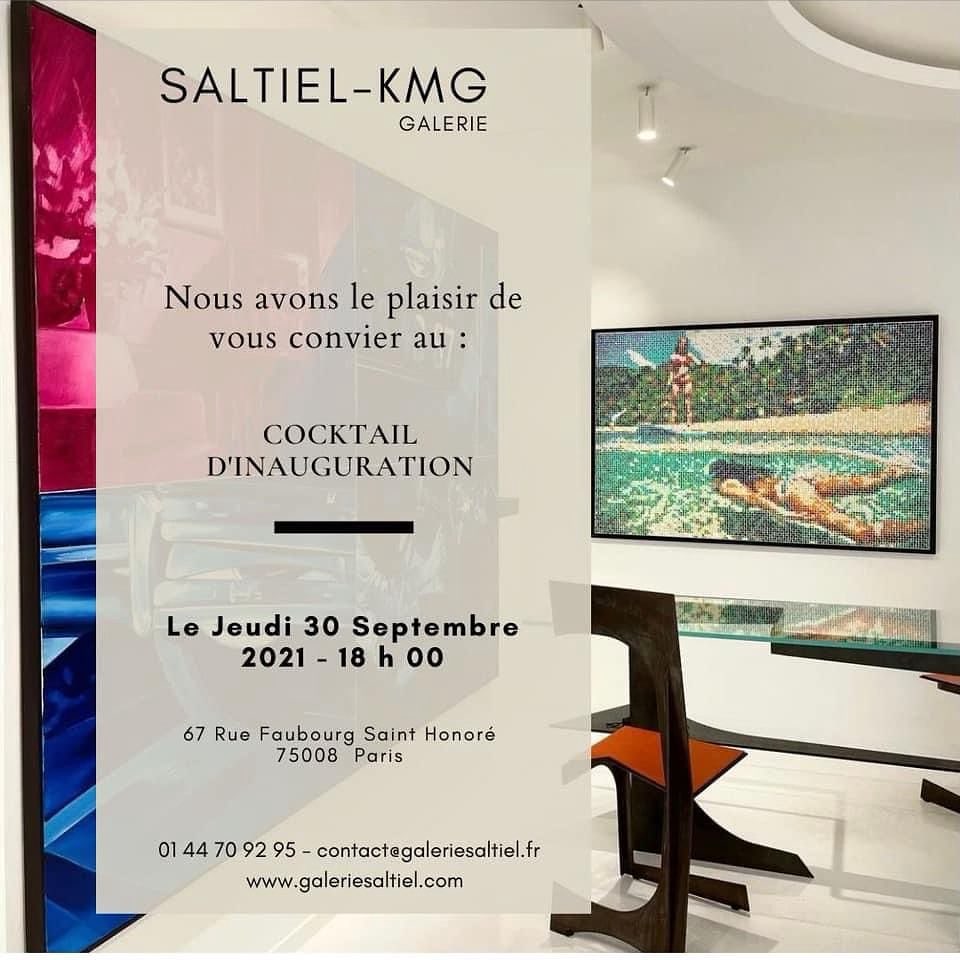 The grand opening is tomorrow.If you are in Paris you have to come visit the new Gallery space in Rue Faubourg Saint-HonoréCongrats Galerie Saltiel- KMG ( @galeriesaltiel ) !"Summer At His Best" Canvas ( 97 x 146 cm, 21.189 Handmade dots ) | Kan | 2020#galeriesaltiel #galeriesaltielkmg #streetart #painting #contemporaryart #streetartofficial #publicart #mural #streetart #graffiti #streetarteveryday #instagraffiti #urbancontemporary #streetart_official #urbanart #kandmv #kan #damentalvaporz @damentalvaporz #pointillism #pointillist
Seen on Instagram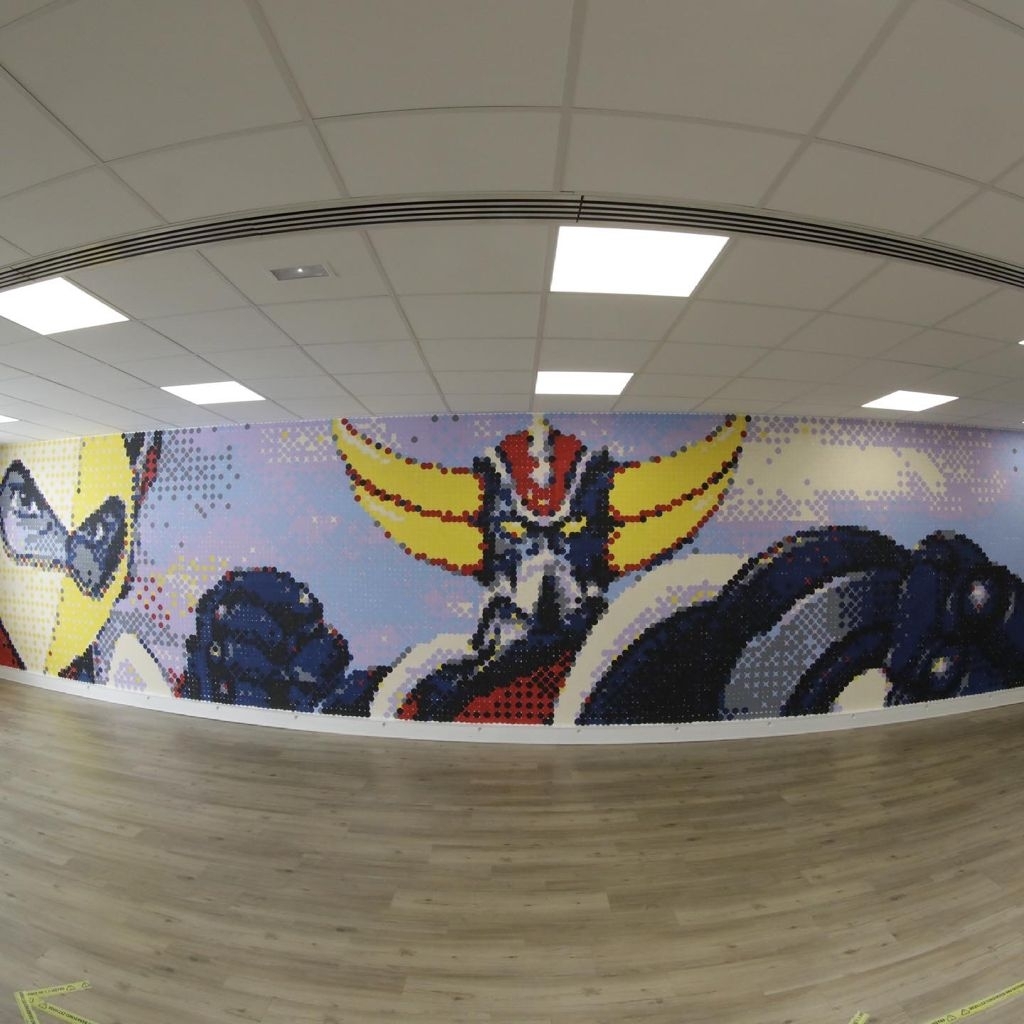 Back in pictures on the Lyonnaise adventure… 11 meters long wall painted at @ecolebrassart Lyon–> Goldorak go !Special thanks to @prazowskigallery#efap #icart #efj #brassart#goldorak #Grandizer #Grendizer#streetpointillist #kandmv #damentalvaporz📸 @nico.giquel
Seen on Instagram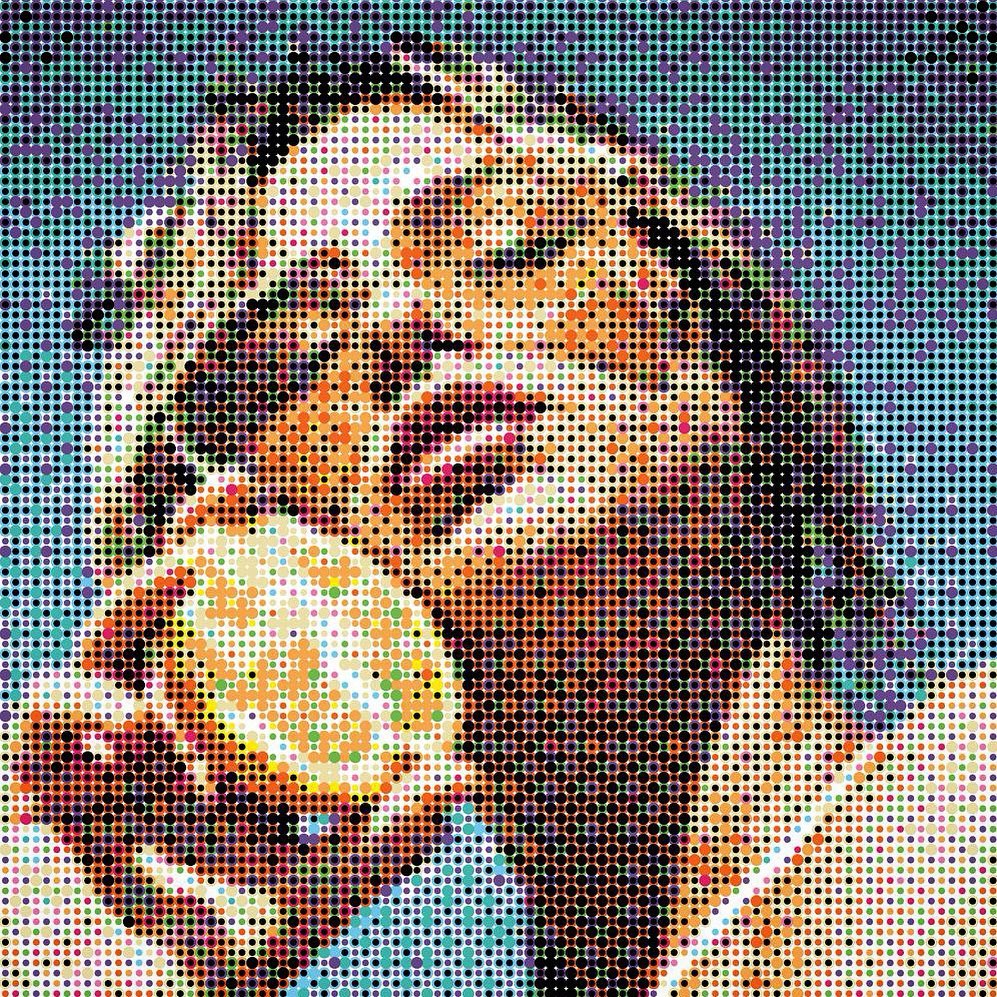 "Hello Sunshine !" Canvas ( 97 x 146 cm, 22.913 Handmade dots ) | Kan | 2021Galerie Saltiel- KMG ( @galeriesaltiel )#galeriesaltiel #galeriesaltielkmg #streetart #painting #contemporaryart #streetartofficial #publicart #mural #streetart #graffiti #streetarteveryday #instagraffiti #urbancontemporary #streetart_official #urbanart #kandmv #kan #damentalvaporz @damentalvaporz