Posted by Kan / DMV
«The many faces of David Bowie»

Group exhibition, Opera Gallery, London, 2013
Video by Philippe Vitaller.
Opera Gallery London is pleased to present a collection of David Bowie-inspired art, in parallel to the Victoria and Albert Museum milestone retrospective David Bowie Is. The group exhibition The Many Faces of David Bowie is featuring a contemporary vision of 'Bowie Mania' with one-off masterpieces including tributes from some of today's leading contemporary and street artists. David Bowie has endorsed the exhibition on both his official Facebook page and official website.
The participating artists are: Lita Cabellut, David Mach, Joe Black, C215, The London Police, Mac1, Jimmy C, Kid Zoom, Mr. Brainwash, Kan (Da Mental Vaporz), Juan Barletta, Hisham Echafaki, Jef Aérosol, D*Face, Marco Lodola, André Monet, Nick Gentry, Zoobs, Eduardo Guelfenbein, Paul Alexis, Jean-Paul Donadini, and Richard Young.
View the catalog here
See some photos of the exhibition opening at Arrested Motion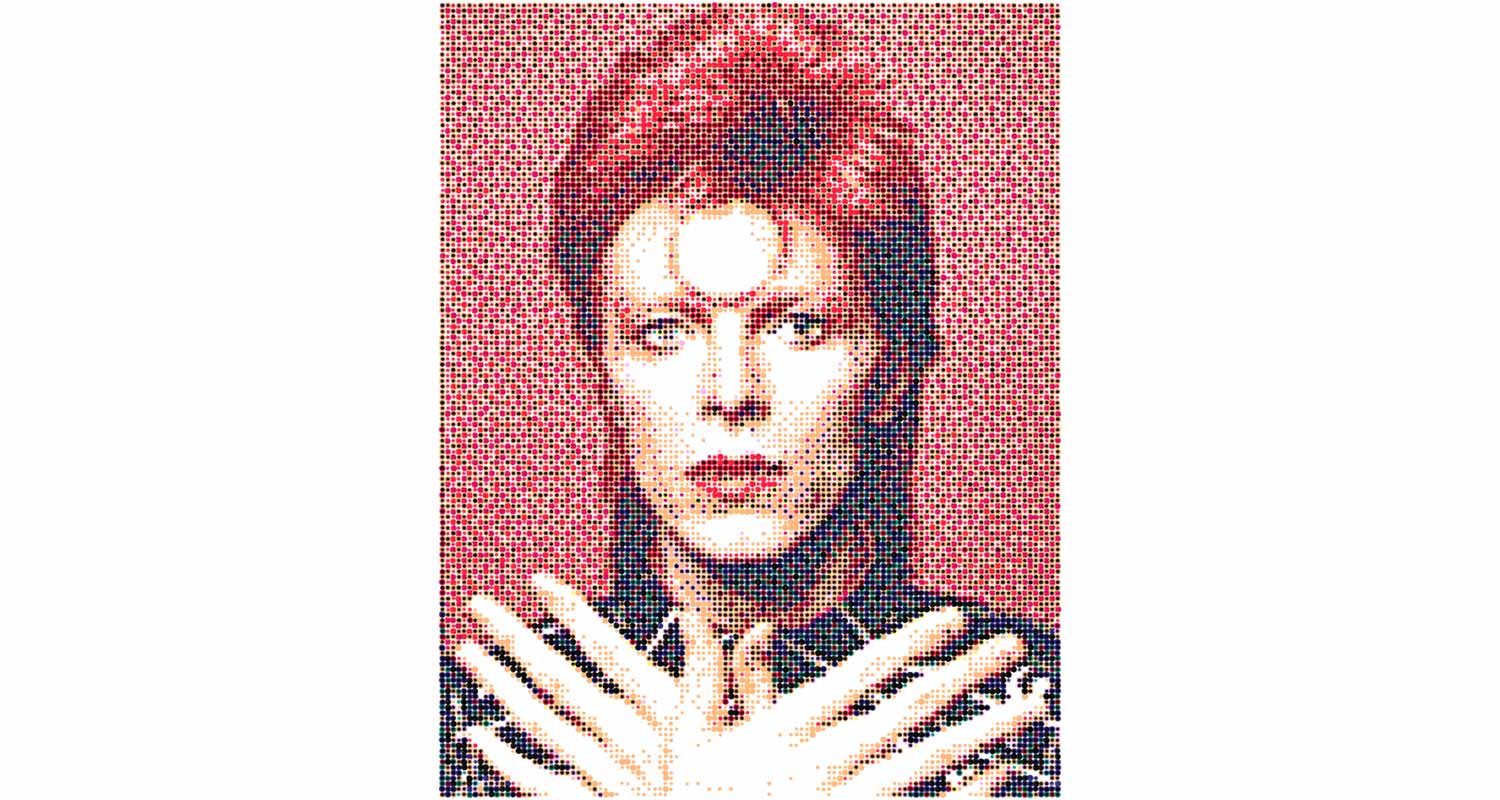 « Something dotty about Bowie » by Kan. 2013. « Grog » ink on canvas. 114x146cm. 21920 Dots.