Posted by Kan / DMV
«Urban Masters»

Group exhibition, Opera Gallery - London (UK), 2012
"Art is about passing on references and creativeness. Most people know that Banksy and Blek le Rat, the founding fathers of stencil art, have inspired a generation of young contemporary urban and street artists – making street art one of the most successful genres of the century. But it is time we give this new generation a say, and let them tell us their story, tell us who inspired them personally and what made them the artists they are now."
Jean-David Malat, Director of Opera Gallery London, on the concept behind Urban Masters
"Urban Masters is a rare opportunity to view in one place works by extraordinary artists from literally all over the world, from Latin America, US, Europe and Australia. Coming from the graffiti and street art scene, these artists pay tribute and reinterpret the Masters that inspired them, with their own skills and techniques. Art regenerates itself with breathtaking results." Butterfly
"Street art matters.By taking their art to the most public of all spaces – the streets – artists build bridges between themselves and their community and therefore help cement an art-aware society." Florie-Anne Mondoloni, Opera Gallery London
"By definition anything visionary,ground-breaking or novel involves risk. Facing and handling these risks opens the door to achieving true creative innovation and personal fulfilment in art or in business", explains R. Matthew Fairfield, Founder and Chief Executive Officer of ANV", As underwriters who mitigate risks on a daily basis, we see art and artists who take creative risk as perfect examples of what is possible when risk and fear can be conquered."
"Art provides a window into how a culture perceives itself and the soul of its people. ANV as an organisation is deeply respectful of local business cultures and customs. Supporting new views and unique perspectives is how we see our work as insurers and its how we see the work of the "Urban Masters" featured in the exhibition", adds Gerard van Loon, Chief Underwriting Officer at ANV.
Bom.K
Blo
Brusk
Gris1
Jaw
Kan
Sowat
Lek
Roa
David Shillinglaw
Zezão
Sweet Toof
Blek Le Rat
Ron English
Mac1
Matt Small
Alexandros Vasmoulakis
El Mac
C215
Joe Black
Seen
Risk
Remi Rough
Sixeart
Zeus
Mentalgassi
Nick Gentry
The London Police
Stinkfish
Rone
Banksy
Kid Zoom
Nick Walker
Shepard Fairey
Video by Beyonder.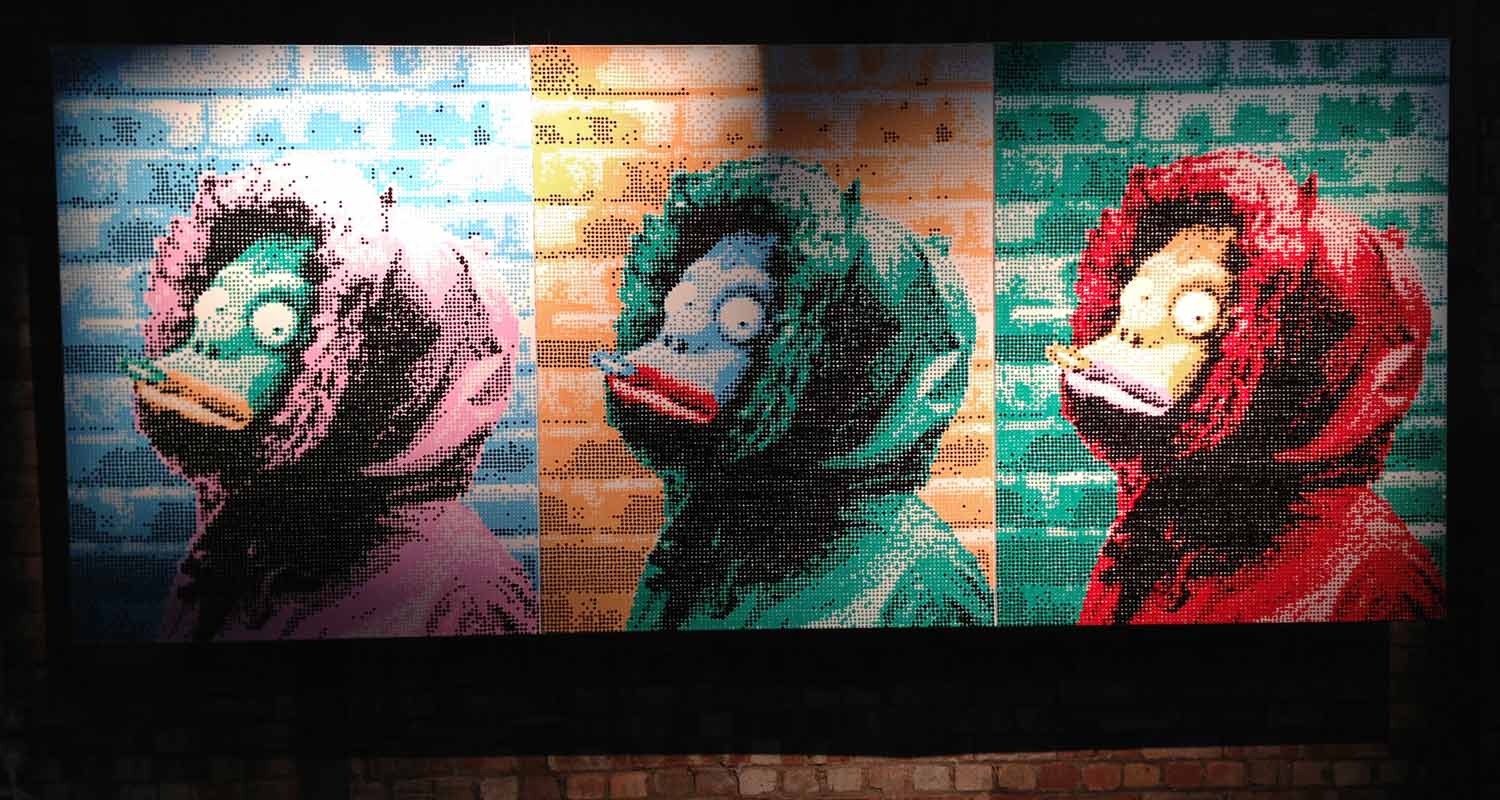 « warhol tribute to an anonymous master… » by Kan. 2012. « Grog » ink on canvas. 3x 114x146cm. 58641 Dots.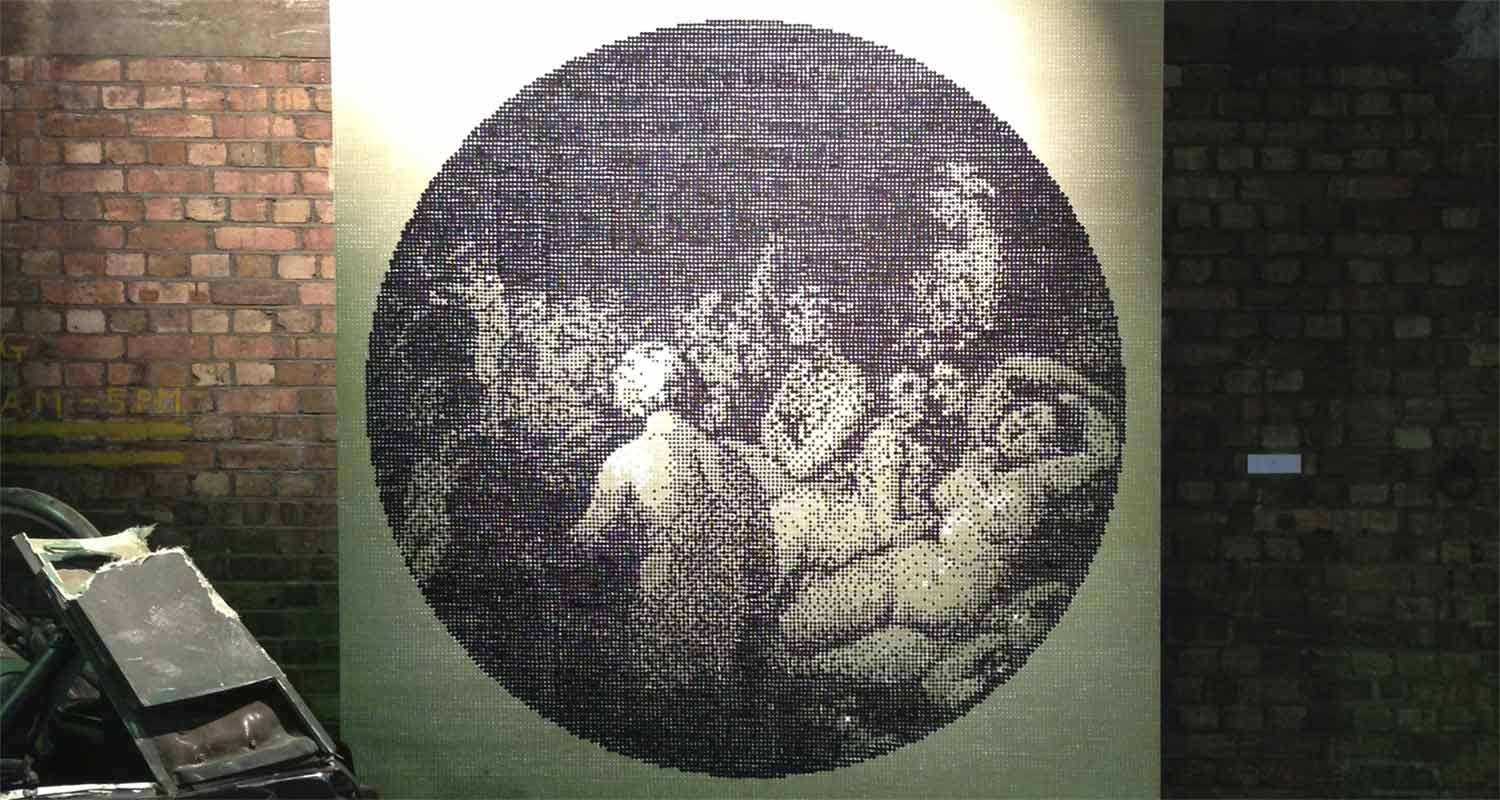 « le bain d'Ingres » by Kan. 2012. « Grog » ink on canvas. 200x200cm. 45728 Dots.